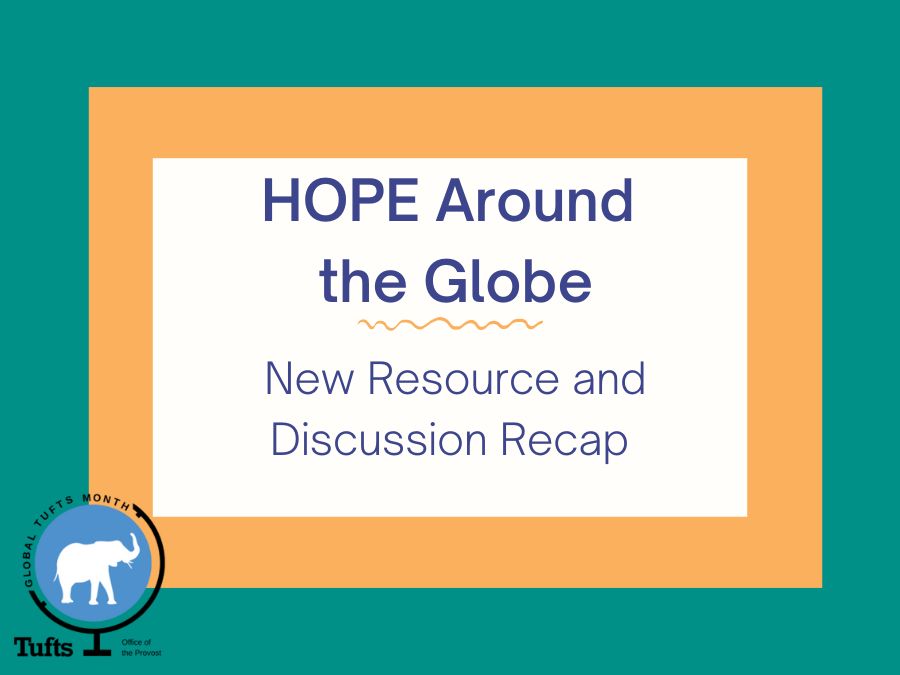 On March 28th, the HOPE National Resource Center (NRC) held a panel discussion "HOPE around the Globe." This event was part of our 2023 Week of HOPE, which focused on the theme of practicing HOPE. The panel consisted of Lynn Kemp, PhD; Teniola Okun, MPH; Saija Westerlund-Cook, and Rebekah Grace, PhD. During the panel, they each shared their experiences implementing HOPE in non-US settings – Australia, Canada, Finland, and the UK. From this panel, we created a new resource, highlighting five tips about implementing HOPE in a global setting. Watch the full panel below, and hear their unique perspectives on practicing HOPE around the globe.
At the HOPE NRC, we were grateful to hear this amazing insight about cultural resonance when disseminating HOPE outside of the US. For example, we learned about the cultural differences in imagery from the US and Australia. Australian families are presented more realistic and rustic than the images used in the US. We also heard many similarities as well, with families and organizations responding to HOPE and focusing on the positive and what is going well. Also, we learned how advocating for equity is necessary to break down barriers to the Four Building Blocks of HOPE, particularly in countries with lower or middle incomes.
Learning about cultural similarities and differences in practices can help HOPE spread around the world. HOPE remains a flexible framework that can adapt to the needs of children and families, regardless of their geographic locations. All children need access to the Four Building Blocks of HOPE and positive childhood experiences, and the more we understand about HOPE in global settings, the further we can spread it.
Thank you to Lynn Kemp, PhD; Teniola Okun, MPH; Saija Westerlund-Cook, and Rebekah Grace, PhD, for sharing your experiences with HOPE around the globe.