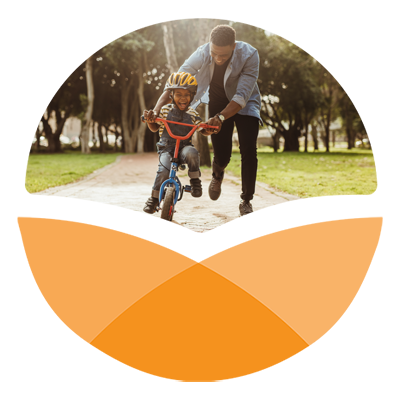 Bring the HOPE framework to your community
The HOPE National Resource Center offers three certification levels that progressively train individuals and organizations to practice the HOPE framework in their community. HOPE Train the Facilitator and HOPE Champion are individual-level certification programs. The HOPE-Informed Organizational Certification program is a long-term process for organizations.
HOPE is a culturally responsive framework and should be modified to meet the needs of individual communities. As such, we hope our trained facilitators, champions, and organizations will be representative of the communities they are serving.
The Certification Journey
HOPE Facilitator (Individual)
Facilitators are trained to deliver the Introduction to HOPE workshop out in the community. Facilitators are drivers in spreading the core concepts of the HOPE framework with key partners, community members, and staff.
HOPE Champion (Individual)
Once a Facilitator, individuals are then eligible for the advanced HOPE Champion Certification program. As a Champion, participants are certified to deliver in-depth technical assistance to organizations seeking to implement the HOPE Framework.
HOPE-Informed Organization
Once an organization has access to at least one HOPE Champion*, they are eligible to apply for the HOPE-Informed Organizational Certification program. This program is an intensive long-term process that guides organizations through a journey of cultural and organizational change.
*The Champion can be within or outside of the organization looking to become HOPE-Informed.
Join the next certification cohort