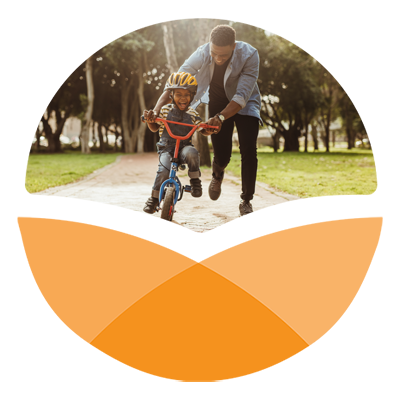 HOPE-Informed Organizational Certification
Transform your organization with HOPE
The HOPE-Informed Organizational Certification reshapes care and service delivery in ways that enable child- and family-serving organizations to better accomplish their own missions of improving the lives of the children and families they serve. The Certification is a formal process that guides organizations through a journey of culture and organizational change. It builds on an organization's current approach to become a HOPE-Informed practice. Embarking on this certification journey signifies and publicly recognizes that an organization is actively committed to practicing the strengths-based, anti-racist HOPE Framework, upholding the principle that all children and families should have equitable access to positive childhood experiences (PCEs), and promoting PCEs for the children, families, and communities they serve.
Why should my organization become certified?
The HOPE-Informed Organizational Certification program publicly recognizes that an organization is working to bridge its current practice to HOPE-Informed practice. The program provides the structure, tools, training, and technical assistance needed to enable organizations to successfully implement and sustain their journey of change, from securing leadership support to implementing new processes to measuring outcomes.
Hear from HOPE-Informed Organizations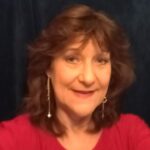 Learning to incorporate HOPE with other existing frameworks like Strengthening Families [was the most helpful aspect of the Champion training]. We [Bayou Lotus Corporation] have become a certified HOPE organization and are integrating HOPE throughout our organization.
What is the certification process for my organization?
The HOPE-Informed Certification process is customized for each organization through a collaborative partnership with the HOPE team that works to meet each organization's specific needs and support the organization's unique journey towards fully integrating the HOPE framework into practice.
The certification process consists of two phases. After completing the planning phase, organizations are considered "HOPE-Inspired." After they have implemented their plan, an organization becomes "HOPE-Informed."
Organization chooses 1-3 HOPE Champions to guide them through the process. Champions can be employees within or individuals outside of the organization
HOPE Champions participate in live HOPE-Informed Organization Certification sessions
HOPE Champion(s) help the organization complete a comprehensive self-assessment
Once the assessment is complete, HOPE Champion(s) and key organizational decision makers develop an action plan based on the results of the assessment
Once the Action Plan is in place, organization has up to two years to implement it
Champion(s) meet with HOPE Certification Manager as needed to receive individualized technical assistance in implementing Action Plan
Organization submits quarterly updates on progress towards completing the Action Plan including quality improvement data and family satisfaction surveys
Partnership with a HOPE Champion
Each organization must partner with a HOPE Champion before applying for the HOPE-Informed Organizational Certification program.
Is your organization ready to become HOPE-Informed?
Start your HOPE-Informed journey
The first public cohort will launch in February 2024.
Session 1: February 1, 2-3:30 ET
Session 2: March 7, 2-3:30 ET
Session 3: April 4, 2-3:30 ET
Session 4: May 2, 2-3:30 ET
Session 5: June 6, 2-3:30 ET
Session 6: July 11, 2-3:30 ET