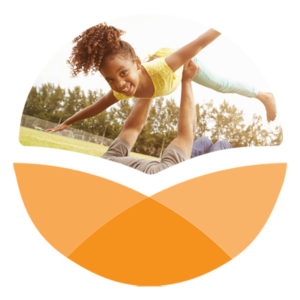 On March 29th and 30th we held the 2023 HOPE Summit – Practicing HOPE. Thank you to all who joined us!

Replays of all the workshops are now available on the summit platform site for all registrants.

2023 Summit Highlight Video!
Keynote Speaker: Dr. Dolores Acevedo-Garcia
We would like to thank Dr. Acevedo-Garcia for her amazing keynote presentation at this year's summit!
She is the Samuel F. and Rose B. Gingold Professor of Human Development and Social Policy, and Director of the Institute for Child, Youth and Family Policy at the Heller School for Social Policy and Management, Brandeis University. Her research focuses on the social determinants (e.g. residential segregation, neighborhood inequality, immigrant adaptation) of racial/ethnic inequities in health; the role of social policies (e.g. housing policies, anti-poverty policies, immigrant policies) in reducing those inequities; and the health and wellbeing of children with special needs. Read more about Dolores Acevedo-Garcia.

Throughout the week of the Summit, from March 27th – 31st, the HOPE National Resource Center hosted it's 2nd Annual Week of HOPE to spread awareness of HOPE, celebrate the power of positive childhood experiences (PCEs), and the ways the HOPE framework is used in practice.
There were many resources, along with a live webinar, released during the Week of HOPE. Read about all the resources and events here.
Thank You to Our Sponsors!
Tufts Medicine, Blue Cross Blue Shield of MA, Charles H. Hood Foundation
Boston Children's Hospital, Care Source, Point32Health
TeEACH, Eastern Bank
GROWING HOPE – 2022 VIRTUAL SUMMIT
TUESDAY, MARCH 8, 2022
We were absolutely delighted to have Wendy Ellis, Assistant Professor and Director of the Center for Community Resilience at George Washington University, be our Keynote speaker. Her work Building Resilient Communities shows how communities can work together to create opportunities for positive childhood experiences.
We offered diverse workshops in our afternoon sessions that taught attendees how to grow HOPE within their organizations and sector specific work. There were many opportunities for networking throughout the day with speakers and other attendees. For those who attended this years Summit, we will be hosting more networking events on the platform within the coming months!
View highlights from the plenary sessions and the full schedule from 2022 below.
Spreading HOPE Virtual Summit
April 9, 2021
On April 9, 2021, the HOPE National Resource Center hosted our first annual summit. The theme in 2021 was Spreading HOPE, and among rich discussions on HOPE in various sectors, we celebrated the growing recognition of our work around the country. Over three hundred people participated from across the U.S. and five other countries, from the health, education, child welfare, and public health sectors, including front-line providers and senior executives.
Rev. Darrell Armstrong provided a powerful keynote address. Using his own life story as an example, Rev. Armstrong described how childhood adversity can be overcome; we are capable of healing even after severe trauma. Rev. Armstrong discussed how he uses HOPE to guide pre-baptismal counseling for his congregants, and how he has trained other clergy members who now add the principles of brain science to their deep spiritual tradition and connections. The recording is available below.
Keynote – Rev Darrell Armstrong
HOPE in 2021 and Beyond – Dr. Bob Sege