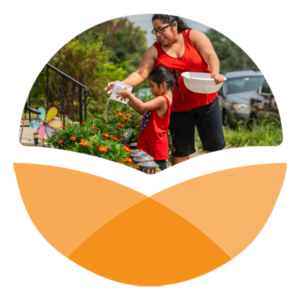 This year, we will host our 2nd Annual Week of HOPE from March 27th – 31st. The Week of HOPE spreads awareness of HOPE – Healthy Outcomes from Positive Experiences, and celebrates the power of positive childhood experiences (PCEs), and the ways the HOPE framework is used in practice. Celebrate with us by attending the events below, and sharing new resources that will be released throughout the week!
2023 Week of HOPE Schedule:
Monday, March 27th
Tuesday, March 28th
Throughout the Week of HOPE, we shared stories of practicing the HOPE framework. This interview with Dave Cosgrove and Patrice Baker shares an amazing story about practicing HOPE through community action and the creation of a new skatepark in Portsmouth, New Hampshire. Read the blog now, Promoting PCEs Through a Community Skatepark.
HOPE Around the Globe Panel Discussion, sponsored by CareSource: the recording will be available soon.

March is Global Tufts Month, and the 2023 theme is confronting global challenges to human well-being – together. Come hear about how the HOPE (Healthy Outcomes from Positive Experiences) framework is used in child and family services in Australia, Finland, and the UK. The HOPE National Resource Center is based at the Tufts Institute for Clinical Research and Policy in the Center for Community-Engaged Medicine.
We also created a new resource that shares five tips we learned from the discussion panel on how to implement HOPE in a global setting.
Watch the recording of the event below.
Wednesday, March 29th  and Thursday, March 30th
HOPE Summit: Watch the recorded Keynote, workshops, and panel discussion on the Four Building Blocks of HOPE.
Friday, March 31st
The HOPE National Resource Center (NRC) released three new resources and a new policy blog:

Take the HOPE Training quiz:

This resource will help you find the right training for you and/or your organization.

A Virtual Tour of HOPE, sponsored by Point32Health.

Take a trip through HOPE through our virtual tour of the HOPE National Resource Center. Visitors will see our different resources, trainings, networks, and research projects.

Bonus Resource: March is Disabilities Awareness Month, and the month of the HOPE Summit and the Week of HOPE we wanted to share a new resource. This resource simulates an IEP meeting with and without the HOPE Framework, along with a blog that shares why disabilities awareness in policy is HOPE-informed.