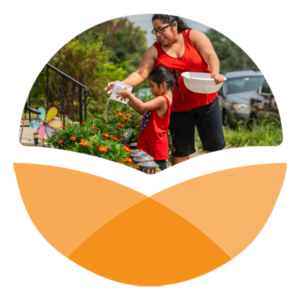 This was our first year celebrating the Week of HOPE, from March 7th – 11th, 2022. The Week of HOPE spread awareness of HOPE – Healthy Outcomes from Positive ExperiencesTM and helped people learn about the difference that positive childhood experiences can make for children, families, and those who serve them.
During this week, we held special events, shared new resources, and led deep dives into many of the sectors that practice HOPE. Throughout the week, we released episodes in a short podcast series with interviews from members of the HOPE National Resource Center and those in our network discussing each of those themes. Below, you will find the themes, past events, and resources that we released during the 2022 Week of HOPE. We look forward to sharing more about our plans for a Week of HOPE in 2023 in the coming months.
2022 Week of HOPE Themes:
Introduction to HOPE: We hosted a Twitter Chat, follow us for more opportunities to join the conversation @HOPETuftsMC.
HOPE in Practice: We hosted the Second Annual HOPE Summit – Growing HOPE. You can view recordings of the plenary sessions and workshops on the conference site. This site is open to all and free to access.
HOPE and Policy: We released a new Policy Maker Awareness Tool, to help you reach out to policymakers about HOPE.
Family Day: We released a new pagethat shares ideas and examples of different PCEs, including a HOPE Family Activity Book, and a HOPE Virtual Library. Watch this video to learn about the resources on this page and other practicing PCEs resources that HOPE offers.
HOPE and Faith Communities: For this theme, we released a HOPE in Faith Communities Toolkit that walks faith leaders through implementing HOPE, and we also hosted a HOPE and Faith Communities HOPEful Conversation webinar where diverse faith leaders came together for an open discussion about integrating HOPE into their practice.