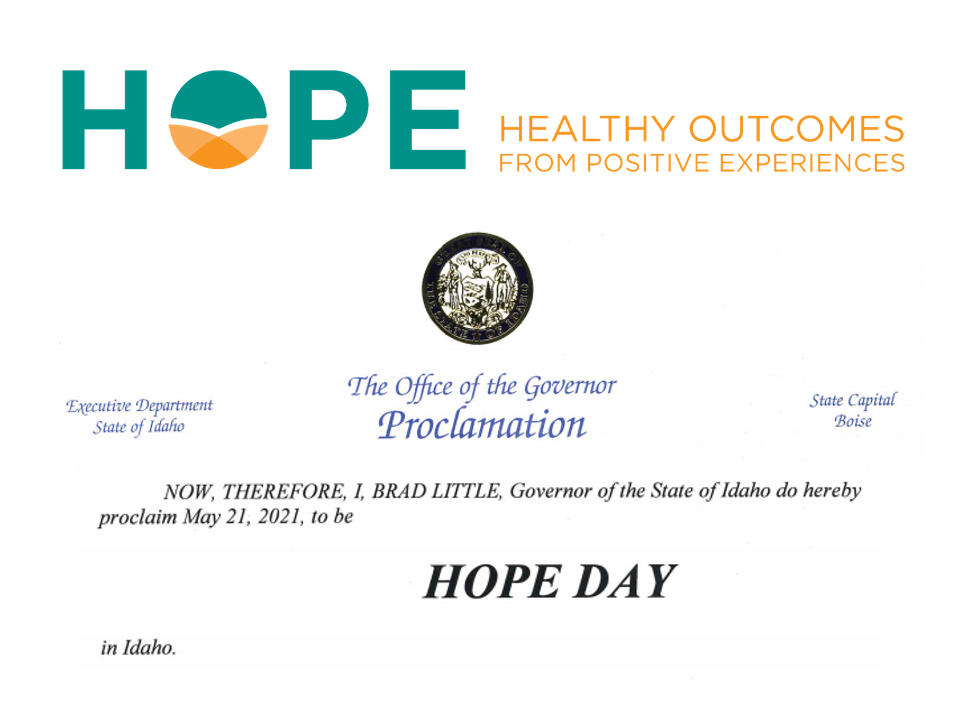 Roger Sherman, Executive Director of the Idaho Children's Trust, let us know that Governor Little has declared today, May 21, 2021 as HOPE day in Idaho. Thank you Governor Little, and thanks also to Roger Sherman for bringing HOPE to his attention.
This is the latest development in a long partnership with the Idaho Children's Trust. Last summer, we delivered a keynote address and workshops for the organization, which has continually worked to implement HOPE throughout Idaho.
The team at the HOPE National Resource Center continues to be amazed at how well HOPE resonates around the country, and around the world. Click here to read the full Office of the Governor Proclamation of HOPE Day!