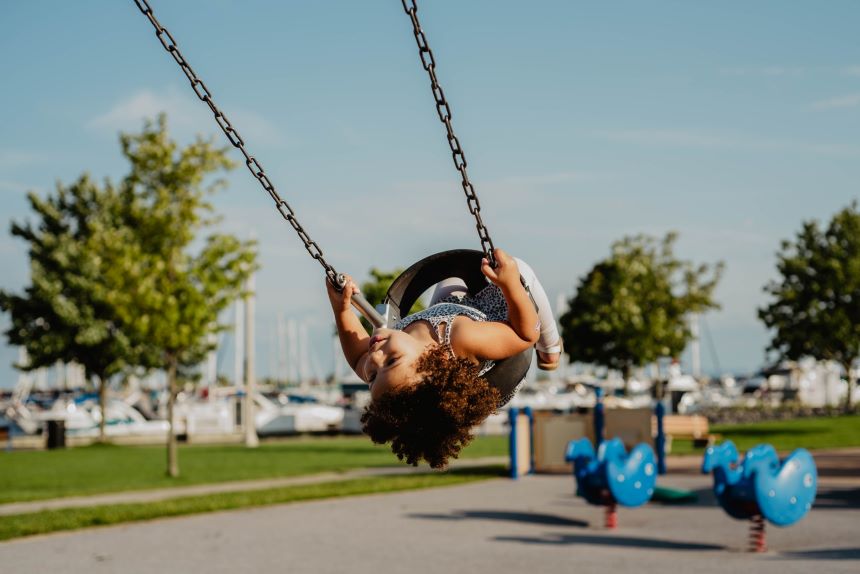 August is Family Fun Month, and the HOPE National Resource Center is all about families creating positive childhood experiences (PCEs) by having fun together! Throughout the month, there are several days to remember that promote PCEs and the Four Building Blocks of HOPE:
Exercise with your Child Week – Starting August 7th:
There are so many ways to exercise or get moving with your children. People of different mobility levels can share in a day of intentional, and fun, exercise; from dancing or swimming to exercising your vocal cords and singing silly songs together. This day can promote strong relationships between parent and child and promote engagement as children learn to make their own rules and exercise in a way they enjoy.
Wear Your Parent's Jewelry Day – August 8th:
Jewelry is a form of self-expression and can share an intergenerational story passed down from parent to child over several generations. Having your children try on your jewelry can be an opportunity to share these stories from grandparents and great grandparents. Parents who do not have jewelry can make jewelry with their children using paper, beads, strings, or even twist ties as they share family stories. Learning about family history can strengthen relationships within the family and is an opportunity for emotional growth as the child feels a closer connection to their history and culture.
National Son and Daughter Day – August 11th:
This is a great day to celebrate your child's strengths. Does your child love to play video games, read, run around outside, or play sports? You can join in these fun activities that brings out their strengths. Having the opportunity to share in what they enjoy doing will support a strong relationship and build their self-confidence through emotional growth.
Photo by Olivia Bauso on Unsplash