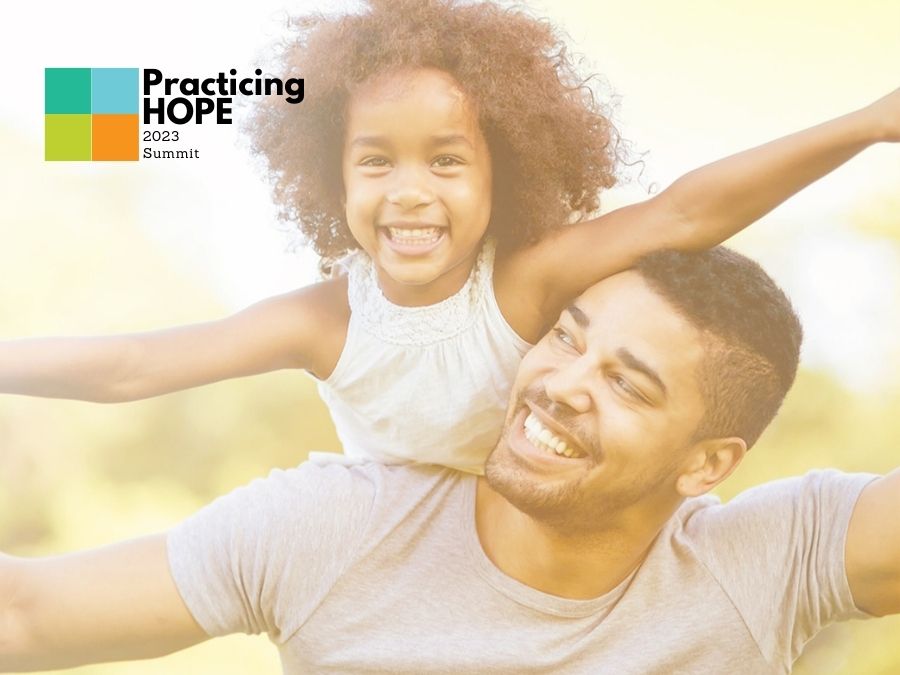 We are one week away from the 3rd Annual HOPE Summit – Practicing HOPE, and there is still time to register! The summit starts Wednesday, March 29, and we will be kicking off activities with a HOPE around the Globe discussion panel the night before, Tuesday March 28, at 6pm EST. You need to register for this panel discussion separately. HOPE around the Globe is a part of the Week of HOPE, the week of the Summit. This year, our theme is practicing HOPE in many different child and family serving sectors. Join us to celebrate and learn more together about family strengths and positive childhood experiences (PCEs) at the Annual HOPE Summit and throughout the Week of HOPE.
During the Summit, we will have over 15 unique workshops. Each workshop covers the various ways people are practicing the HOPE framework: as individuals, organizations, in research settings, and many more. The Summit is meant for all levels of practice, whether you are new to HOPE and PCEs or a have attended most of our trainings. Attendees will have many opportunities to look deep into their own practices or their organization's practices to add HOPE. Attendees will be able to view recordings of all of the workshops on the conference site for up to a year.
We will start the conference with HOPE director, Dr. Bob Sege, followed by our Keynote speaker, Dolores Acevedo-Garcia, PhD, MPA-URP. Dr. Acevedo-Garcia, Samuel F. and Rose B. Gingold Professor of Human Development and Social Policy, and Director of the Institute for Child, Youth and Family Policy at the Heller School for Social Policy and Management at Brandeis University, will be speaking about the Child Opportunity Index. And we will end the conference on the second day with a fun, interactive "game show" engaging the Four Building Blocks of HOPE. There will be four panelists, each representing one of the Four Building Blocks of HOPE, and each will share different ways to practice and identify their building block.
Lastly, do not miss out on the many networking opportunities throughout the Summit. There will be time to meet with other attendees in small groups to learn from one another and to hear what others are taking away from the Summit. Another way to network is through the chat, where you can talk to everyone as a group. You also can reach out to individuals or create your own group to message each other privately. When you create your profile on the conference site, you can designate your areas of interest for others to see. This will allow people to connect to others with similar interests or who are curious about your area of expertise.
Register today for the Summit for full access to the HOPE Summit and to be the first to hear about our Week of HOPE events and release of new resources.