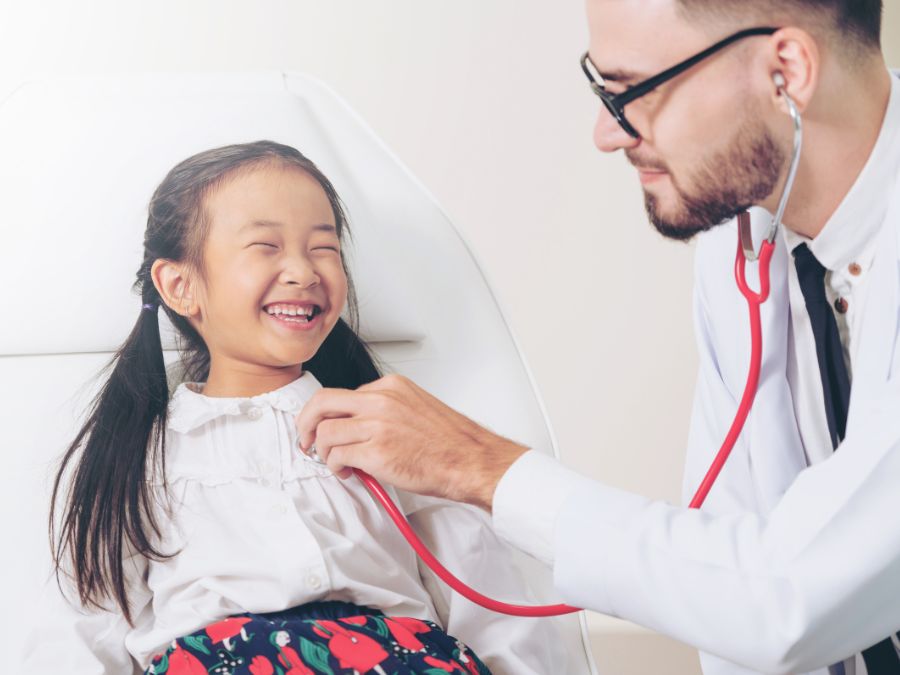 HOPE (Healthy Outcomes from Positive Experiences) supports providers collaborating with families to identify goals of care. The HOPE framework calls out individual sources of strength and stamina, and avoids viewing children and families as simply people with deficits that need professional treatment. Family support requires marrying the family's goals and the provider's goals. Sometimes goals align naturally, and, other times there is misalignment, preventing effective partnership to improve children's health and well-being. Below is an example of identifying goals with a mother and four year-old child.
Imagine you are a pediatric nurse practitioner and just learned about HOPE (Healthy Outcomes from Positive Experiences). You are all excited about bringing the HOPE framework into your next visit! A family comes into your exam room for their child's four-year-old visit, and also bring along the two and a half year-old little sister.
Once everyone gets settled, you are ready to start talking about relationships, environment, engagement, and emotional growth. Before you start, the patient's mother asks how many shots her child will need to get today. She goes on to say that she knows he needs shots for school, but that her child is afraid and he did not want to come to clinic today.
It seems that the goals of today's visit are very different for you as a provider and the child's mother. Some goals are the same: you and the child's mother (but maybe not the child) understand that one of the goals of today's visit is for the child to get his immunizations. However, beyond that are your goals really aligned? If not, what is your next step?
The first step is simple, find out what the family wants. Then, let them know your goals:
"Other than the shots, what else were you hoping for today?"
"Can you look at his skin?  I think his eczema is better but he still itches."
"Great – I had also wanted to see how his eczema has been doing and I would like to talk about ways to support his growth and development as he gets ready for Kindergarten."
Many parents only turn to their healthcare provider for advice on child development when there is a problem:
"That is great, my sister has told me all about being a kindergarten mom!"
HOPE is all about identifying, honoring, and promoting sources of strength and stamina. This conversation brings in the HOPE Building Blocks of relationship and engagement.
The provider response can start here:
"Wonderful that you and your sister already talked! Having relationships with people you can turn to for advice supports long-term health, for you and your children. I'm looking forward to hearing your thoughts and your sister's thoughts, and also to see if I can be helpful.  In the meantime, why don't we start with the exam so I can see his skin, and we will give him his shots at the end of the visit.  In between, we can talk about his readiness for kindergarten. How does that sound?"
This process of eliciting goals and then negotiating a plan of care is called goal-concordant care. By moving past the typical screen-and-refer provider driven agenda, the HOPE framework lays the groundwork of respect and understanding needed for this process. This blog illustrates how HOPE can be woven into these discussions, and become part of routine healthcare. As parents experience this sort of care, their view of what healthcare has to offer may change.
This example comes from my own experience of decades working in primary care pediatrics. We want to hear examples from your own work that show how you find out what parents want and come to an agreement about the plan, email us at HOPE@tuftsmedicalcenter.org.
HOPE Resources: