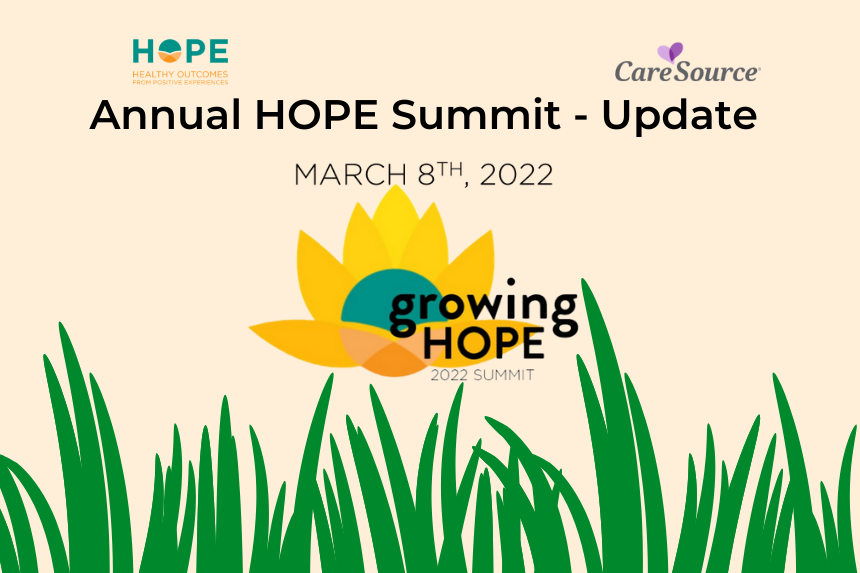 The HOPE National Resource Center is thrilled to offer continuing education credits for the HOPE Summit – Growing HOPE.  Physicians, nurses, social workers and psychologists will be able to get up to 1.5 hours of continuing education credit. Register here to get your continuing education credits at the HOPE Summit! Please note that these credits only apply to Dr. Wendy Ellis's Keynote, and not the afternoon workshops.
We are also releasing the Summit schedule with all the afternoon workshops. The afternoon workshops will be highly interactive and action oriented. Participants can choose to attend three workshops in their area of interest and will leave with specific ideas of how to implement the HOPE Framework. Below is another sneak peek at a few of the topics that will be available. Check out our full workshop schedule on our website.
HOPE and Resilient Community Environments, presented by Wendy Ellis, DrPH, Director of the Center for Community Resilience at Milken Institute School of Public Health at George Washington University
Developing "Good Enough" Relationships to Support Children and Their Families, presented by Junlei Li, PhD, Co-Chair of the Human Development and Education Program at Harvard Graduate School of Education.
First Aid for Toxic Stress: HOPE in Primary Care, presented by Gretchen Pianka, MD, MPH, FAAP, Pediatrician, and Founder of Resilience University.
To learn how to incorporate the HOPE Framework into your work and organization join us for the second annual HOPE Summit – Growing HOPE. We look forward to seeing you there!