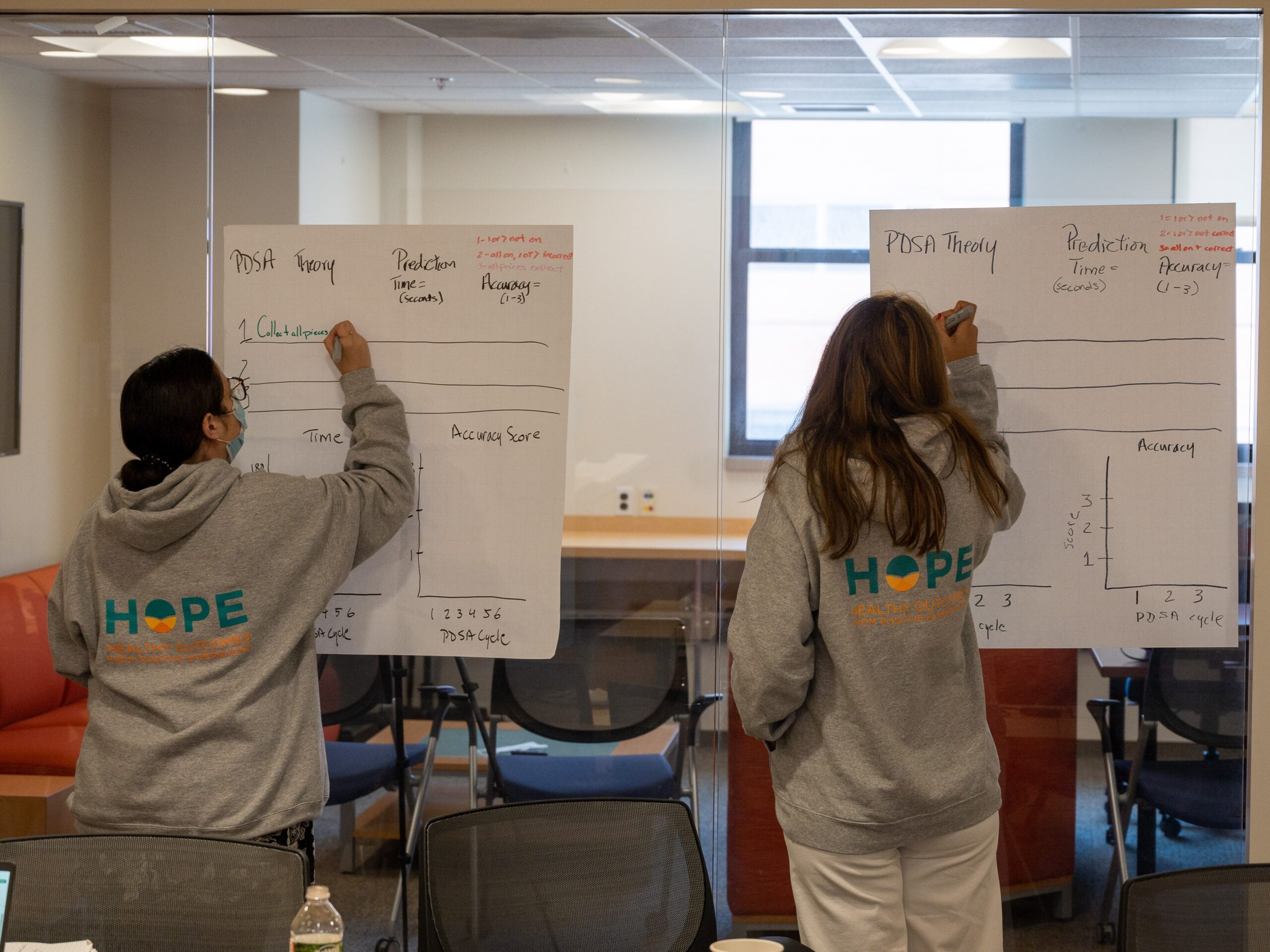 Last week, the HOPE National Resource Center held our annual retreat. Team members flew in from across the country to meet in person in Boston. This was a great opportunity to network and meet with people we partner with every day in a virtual setting. We also used this time to talk about the future direction of HOPE.
Over the past year, HOPE leaders have been looking at our organizational structure closely and developing a 3-year business plan. Our first step is defining our organization into several groups: training and technical assistance, networks and policy, research, and business operations. Since our last retreat, we have added two new staff members, making us a team of 9 people and creating the capacity to define our organization in this new way. We met in our new groups and talked about our goals and objectives.
After discussing our new groups, we did some skill development activities as a team. We discussed the importance and practice of quality improvement, with guest trainer, Denise Daudelin, RN, MPH, from Tufts Medical Center. We also heard from Kendra Gipson, CFPS, a parent with lived experience, and Tina Saadallah, LCSW, a practitioner in child welfare and mental health. They shared how HOPE can be practiced in both sectors to improve outcomes for children and families.
As a team, we appreciate this time to come together and pause, to look back at our growth, to be present with where we are, and to look ahead to where we want to be.