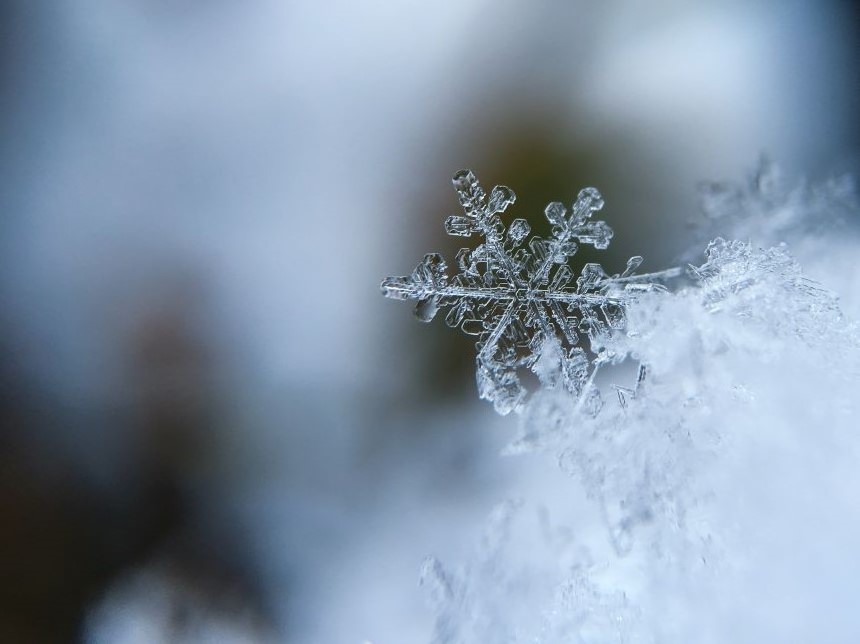 The holiday season is a time of family, traditions, and kindness, and it also can be a time of hardship, stress, and grief. At HOPE, we wish you a holiday season filled with opportunities to build relationships, to be safe where you are, and to engage in the communities you hold close. As the year comes to an end, the HOPE Team wanted to share some of our favorite positive experiences during the holiday season.
Robert Sege, Director – Holiday times bring back memories of both me as a child and raising our own kids. Every New Years, we would take our children downtown to Boston's First Night celebration. Bands played in all the churches and public spaces. There were huge ice sculptures on the Boston Common and the Copley Square, and the convention center was completely turned over to family activities. One year, we read in the paper that the Puppet Showcase was looking for volunteers. Our whole family signed up, and we ended up wheeling around these gigantic puppets on a parade through frozen Boston. We saw scores of smiling laughing faces, and our kids (and we) felt really important. What fun!
Dina Burstein, Project Director – A favorite holiday memory of mine was a tradition I experienced when I was a child that I continued with my children when they were young. Every year on Christmas Eve we would all pile into our car, play holiday music and drive around different neighborhoods looking for the house with the best, or most elaborate, Christmas decorations. This trip typically lasted an hour or two and was filled with singing, laughing and just enjoying family time together.
Allison Stephens, Project Manager – When my children were little, staying up until midnight to ring in the New Year was not an option. Instead, they helped me make finger foods, and we watched America's Party in our hometown, Las Vegas, on TV. A bit later, we would join in the countdown as we watched the Times Square Ball Drop and toasted our sparkling cider to the New Year! Lucky for me, Las Vegas was three hours behind New York. So, little did they know, they were really only staying up until 9 p.m., and well-rested children always made the New Year bright.
Amanda Winn, West Coast Project Manager – I was raised Jewish, and while I have a ton of fabulous memories around Chanukah, my absolute favorite memory (much to my parents' chagrin, probably) was decorating our good family friends' Christmas tree each year. There was just a warmth and silliness that radiates from those memories. Alvin and the Chipmunks Christmas album would always be on a record player, there would be the smells of baked goods, and the laughing of the adults as my dad would try to place ornaments anywhere other than the tree. There was so much love shared between all of us in those memories, and having this shared experience of something so joyful and light still stands out almost 30 years later.
Laura Gallant, Research Assistant – I grew up in a household that celebrates both Chanukah and Christmas, and beyond the 8 presents for every night and a stocking stuffed with school supplies and fuzzy socks, my favorite part of the holidays as a child was Christmas Eve. As we spent Christmas Day with my Dad's side of the family, we would celebrate our Jewish Christmas on Christmas Eve. The four of us, mom, dad, my older sister, and I would spend the afternoon at the movies, usually to see the latest Harry Potter movie, and then enjoy a dinner at our favorite restaurant, Chinatown in Stoughton. I remember leaving the restaurant, my belly full of lo mien and baby corn, feeling so full of love and so safe with the four of us driving home looking for Santa's sleigh in the cloudy sky.
Isabella Pagnozzi, Administrative Assistant – The positive childhood experiences that come to mind when I think about the holidays, is our Christmas Eve traditions. Holiday traditions are what bring me joy when thinking back on Christmases past because they make the holidays special. As a child, myself, my sister, my mom and my dad would all make "Reindeer Food" together – which was oats and sparkles – and sprinkle it around the back yard for when Santa and his reindeer came to my house. Another tradition that we carry to this day, which is my favorite, is opening one gift on Christmas Eve, and it always being a new pair of Christmas pajamas! Looking back, these experiences I had as a child, that I remember to this day, built my relationship with my family. I hope and plan to carry on these traditions with my children to keep the Christmas traditions alive and continue to make the holidays special.
Photo by Aaron Burden on Unsplash