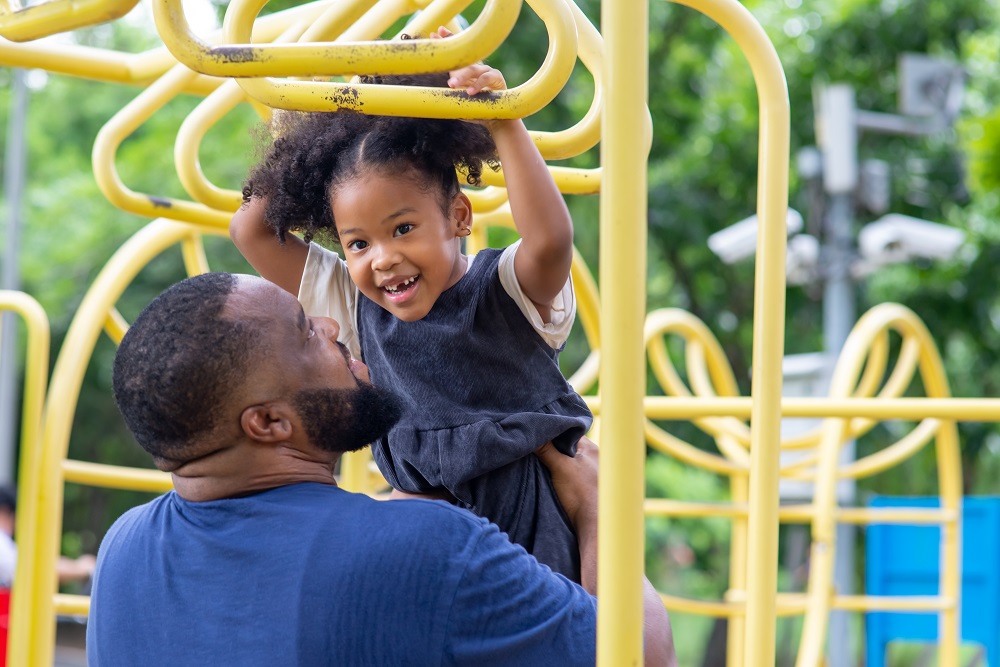 Throughout Black History Month (which, as Angela Davis reminds us, should be every month, since Black history IS American history), the team at HOPE will be lifting up the achievements of Black people in the fields of public health, education, and child welfare. We'll be looking at HOPE's origins and reflecting on the important groundwork that was laid by Black scientists, doctors, social workers, and activists. As a team, though, we felt it would be inauthentic to celebrate Black History Month without some personal accountability on our part to help advance an antiracist framework in the world. We need to not only celebrate Black voices this month, but also honor and build on the work that Black individuals have done throughout history to dismantle systemic racism.
I used to think of myself as an activist because I was against racism. I would attend protests and find myself engaging in intense, heated debates with family members about race. I thought I was doing my part. But like everything else in life, as we know better, we can do better. Author and activist Ibram X. Kendi says in his book, How to Be an Antiracist, "Critiquing racism is not activism. Changing minds is not activism. An activist produces power and policy change, not mental change. If a person has no record of power or policy change, that person is not an activist." Sit with that for a moment. "An activist produces power and policy change, not mental change." By that definition, are you an activist? I certainly wasn't. My actions, while decrying racism, were not actively seeking to upend racist practices and advance antiracist solutions. The realization hit that being against racism wasn't enough. I had to actively work to dismantle it by learning from Black individuals around me. Hearing their voices, listening, and learning from the work of Black individuals is critical to shaping the antiracist work that any of us will do moving forward.
It's not as overwhelming as it sounds. In fact, I believe if you really wanted to, you could start proposing antiracist alternatives to racism where you work today. Do I have your attention? Bear with me while I break this down.
Instead of focusing on a family's weaknesses or deficits, the HOPE framework encourages providers to see the whole child and family in front of them. It inspires providers to seek out strengths and note the resiliency in families who are often, on a daily basis, faced with personal, institutional, and systemic racism. Instead of pathologizing families for the ways racist systems manifest in their lives, the HOPE framework urges practitioners to find, honor, and promote particular families' inherent strengths, as well as the expertise they have of their own lives. HOPE-informed practitioners form partnerships with families to help promote resiliency in their children by bolstering and co-forming avenues toward the Four Building Blocks of HOPE—supportive relationships, safe, equitable, and stable environments, social and civic engagement, and emotional growth. These Building Blocks provide more paths to Positive Childhood Experiences (PCEs), which the research clearly shows are protective factors against long term effects of toxic stress from adverse childhood experiences.
But we are deeply aware that some of The Four Building Blocks of HOPE are not equitably accessible to all communities. In fact, access to the Four Building Blocks is often disrupted by systemic racism, historical trauma, and adverse childhood experiences. We want to change that. We believe that the work we do day in and day out at HOPE has the capacity to change policies in early childhood education, home visiting, pediatric practice, and beyond, leading to a more equitable and just world for all children.
HOPE has consistently sought to highlight issues of racial justice and inequities – here is a link to our curated lists of blog posts, which features prior posts on the topic. Next week, we will be releasing a new resource that walks you through four questions you can ask to begin changing racist policies and practices at work. As you work through the questions, listen to the Black voices around you—both your colleagues and the communities you serve—to help guide your response. Meaningfully supporting communities of color requires ensuring their voices are at decision-making tables.
Watch out for the link in next week's blog post (you can subscribe to our blog here). Take a look and reach out to us. We want to hear from you about how you're working to create more access to the Four Building Blocks where you work. We want your stories of antiracist action! What if, along with celebrating Black stories and voices during February, each of us were to commit to changing a racist policy at work? What if our celebration of Black History Month resulted in more equitable access to the Building Blocks of resiliency for Black children? At HOPE, we believe that celebrating Black History Month demands a commitment to working towards an antiracist future. Are you with us?