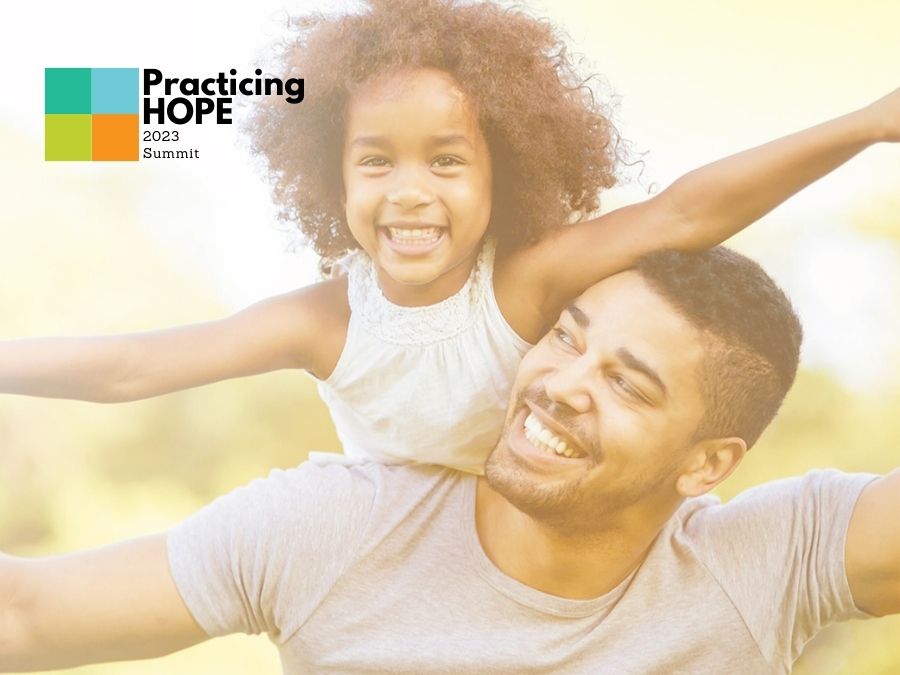 The 2023 Annual HOPE Summit – Practicing HOPE took place on March 29-30. We are now opening the recordings of all the plenary sessions and workshop to the public, access all recordings through this link. Throughout the conference, there were 17 workshops, a Keynote address, and an interactive panel. This year's summit focused on the many ways to practice the HOPE framework and to implement HOPE-informed changes. Access to these videos is free, even if you did not register for the conference. Listen to the amazing Keynote address delivered by Dr. Dolores Acevedo-Garcia PhD, MPA-URP and watch all the amazing workshops about practicing HOPE in a variety of family and child serving sectors.
Each workshop covers the various ways people are practicing the HOPE framework: as individuals, organizations, in research settings, and many more. The content is meant for all levels of practice, whether you are new to HOPE and positive childhood experiences (PCEs) or if you have attended most of our trainings. Many of the workshops provide opportunity to look deep into your individual or organizational practices and find how the HOPE framework can make a difference. These recordings can be viewed as many times as needed and can be shared with colleagues and friends. You can read descriptions for each workshop, and choose the ones that fit your practice best, or learn more about other sectors that might intersection with your work.
The plenary sessions contained diverse information about HOPE in different sectors and how to effectively practice the framework and utilize PCEs in practice. During the keynote address, Dr. Dolores Acevedo-Garcia discussed the Child Opportunity Index, and how HOPE can further our research and understanding of how to work within communities to promote thriving. And lastly, we held a panel discussion that was hosted as a game show, where each contestant fought to show that the HOPE Building Block they represented was the best. We hope you enjoy these recordings, and join us next year at the 2024 Annual HOPE Summit.