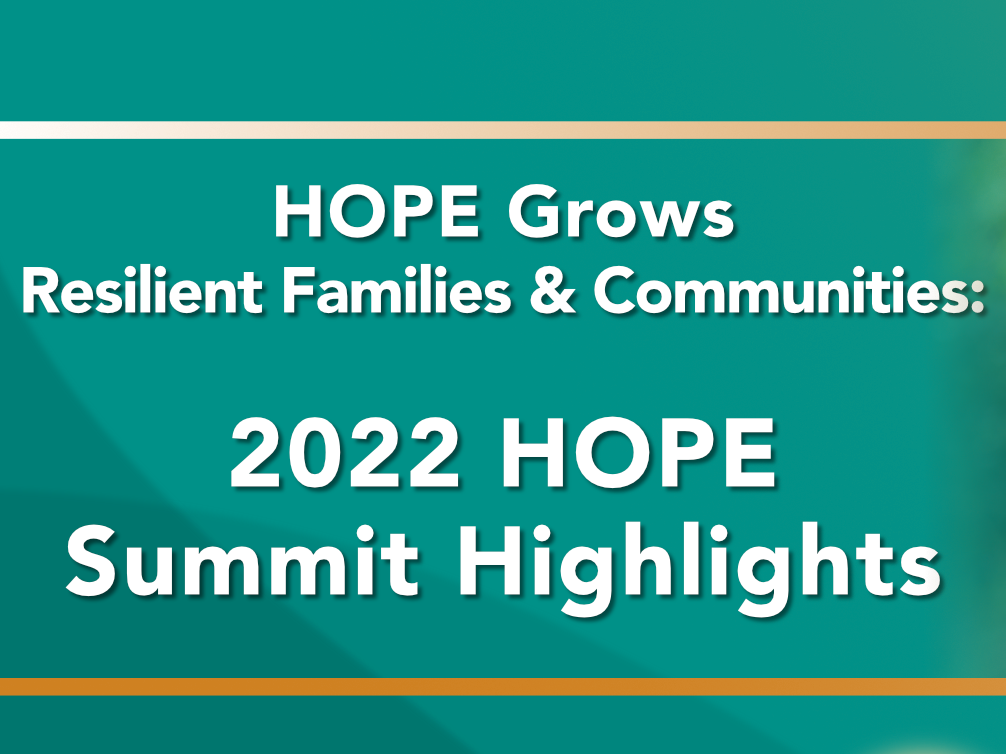 On March 8, we held our second annual HOPE Summit – Growing HOPE with nearly 300 people participating. Even with the virtual platform we had high engagement among those who attended. We had about 125 posts on the events social wall, and 85 people joined us for the networking hour after the Summit.
If you were unable to attend the conference, we are now offering free access to the conference site. You will be able to view full recordings of the main session and all the workshops. We held 14 different workshops that covered topics from HOPE in education, communities, residency programs, primary care, and so much more. Along with replays of the sessions, you will have access to all the resources shared on this site, and be able to attend HOPE networking events. Our first networking event will be held on Wednesday, April 20 at 4pm ET. Learn how to log into the site here.
During the main session, Dr. Sege discussed the State of HOPE, how it has grown in research and practice, and how people have implemented the HOPE framework within their work. During Dr. Ellis' powerful keynote address, she shared that resilience must be built, not just within a single person, but throughout the community, in policy, and in every organization that works with children and families. Dr. Ellis left us with the question "If not you, then who?" sharing that we all must make changes in every area that serves children and families for equity to happen. Below is a highlight video from these main sessions.
This video created by We & Goliath who also helped in planning our conference.
Thank you for making the Summit a success! Your support helps to grow HOPE within families, communities, and throughout systems.