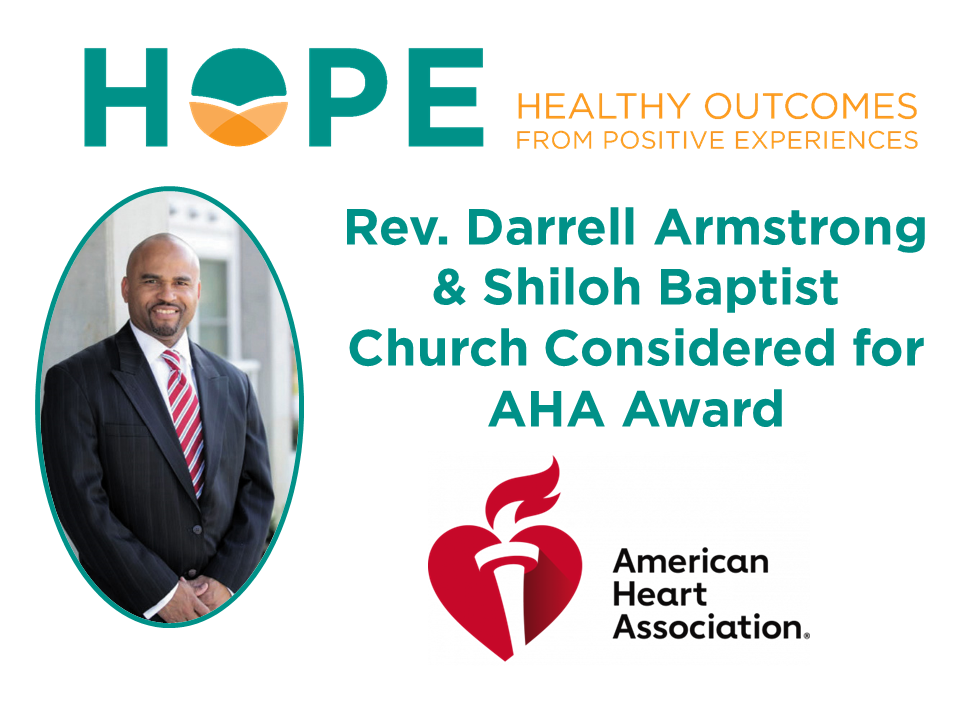 Many of you undoubtedly remember the spectacular keynote address that Rev. Darrell Armstrong gave at our First Annual HOPE Summit. He and Shiloh Baptist Church are being considered for an award from the American Heart Association's "Empowered to Serve Business Accelerator" Program for non-profits. There will be three winners – each of which will share a percentage of the $105,000 Grand Prize that would go a long way towards seeding his church's new Family Life Campus, which is similar to the "Harlem Children's Zone" in NYC.
Here is how you can help:
Vote for Rev. Darrell by clicking here or here. Scroll down to find the "vote here" button. You can vote once each day!
Pass this on to your colleagues, friends and relatives.
Voting is open until July 22nd.
As he mentioned, Darrell incorporates the principles of HOPE in his ministry, particularly in ministering to parents of newborns. In addition to his own work, he trains other clergy members in the fundamentals of HOPE and trauma-informed care. Please join us in taking a moment to support him and his work.
Image credit to Heart.org