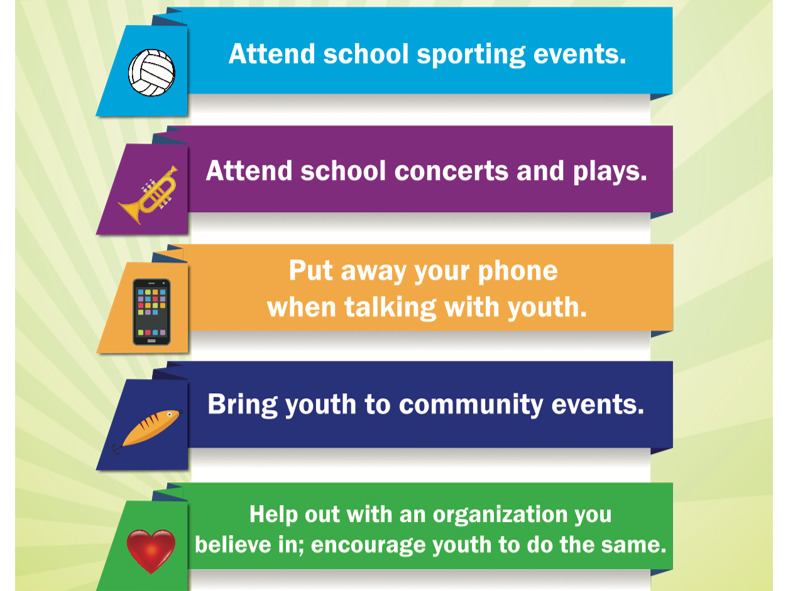 Over the next few weeks, we'll be sharing examples of how different organizations from our HOPE Innovation Network (HIN) have added elements of the HOPE framework into their day-to-day practice. This HOPE in Practice blog series hopes to shine a light on what HOPE looks like in different settings, from pediatric clinics to substance use treatment and the local YMCA. We are starting the series in Lake of the Woods, Minnesota.
When an organization says that they hope to reach their whole community with the services and support they offer, they are generally speaking aspirationally. Tammie Doebler and Sandy Peterson with the Lake of the Woods Prevention Coalition at Lake of the Woods School in Minnesota are speaking literally, though. Lake of the Woods is a county of about 4,000 people. They have one grocery store, one hospital, and one K-12 school that serves all of their 470 children. Tammie and her team know every child in that school by name, and most of their parents.
Lake of the Woods is a close-knit group, and word travels fast in the community. Eleven years ago, the Prevention Coalition began using The Montana Institute's Positive Community Norms Framework to empower students to make healthy and safe choices when it comes to NOT using alcohol and other drugs. The Positive Community Norms Approach is proven to correct misperceptions of norms and change community narratives. The data was clear, MOST students were NOT using alcohol or drugs. But most students, parents, and community adults thought that MOST students were using substances regularly. 
The prevention coalition started an educational campaign designed to flip the script. They started talking about youth substance use differently to parents, teachers, and the students themselves. They began educating the community about their own protective norms around keeping kids healthy, safe, and substance-free. While substance use certainly exists in Lake of the Woods, MOST youth do NOT use substances. Framing the data this way created a new normal. For youth who believed that "all kids did it," the social pressure was strong. Seeing billboards around town and all over the walls of their school that the majority of their peers were not using any substances created new social expectations. This approach, along with a solid community coalition and other prevention strategies, has significantly reduced underage substance use over 10 years.
When Tammie heard Dr. Sege speak about HOPE in 2017, she knew that the framework was a perfect next step to the work they were already doing. Positive Community Norms and Positive Childhood Experiences fit so nicely together. Tammie and her team went into the community to find out what was happening around the Four Building Blocks of HOPE. They found there were so many amazing things people were already doing to offer positive experiences to youth. They also found out that people believed they could be doing more.
The coalition began to educate Lake of the Woods community members about the Four Building Blocks of HOPE. The education included some very specific ways that community members could help create positive childhood experiences in the lives of youth. They placed ads in the newspaper, put up billboards outside of schools, posted on Facebook and Instagram, and had banners made for each of the Building Blocks that were put up in businesses around town to let people know how important PCEs are to the Lake of the Woods children and youth. They have also added questions about PCEs to community-wide surveys so they can better understand the strengths that exist across their town's population. The Prevention Coalition of Lake of the Woods has meaningfully included HOPE into the community conversation. They have gone beyond a training for providers or a handout in the doctor's office. They have brought HOPE into the dinner conversations of families, into the local school, hospital, and businesses to create a new Positive Community Norm around Healthy Outcomes from Positive Experiences.