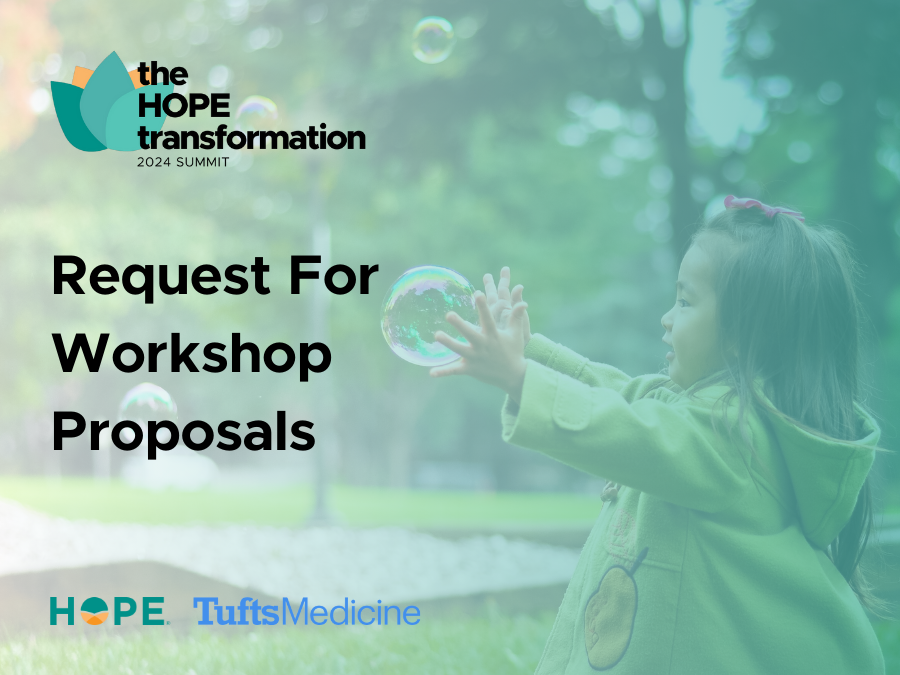 Present your interactive workshop to the HOPE community
The HOPE National Resource Center is now accepting workshop proposals for the 2024 HOPE Summit – The HOPE Transformation. Workshops will be 90 minutes in length, and you have the option to present the same content up to three times. These workshops are meant to be highly interactive with minimal didactic time.
All workshops should directly address one or more of the Six Standards of HOPE:
Standard 1: Knowledge of the HOPE Framework
Standard 2: Supporting Family Strengths and Resilience
Standard 3: Anti-Racist Practice and Culturally Resonant Care
Standard 4: Amplifying the Four Building Blocks of HOPE
Standard 5: Continuous Learning and Improvement
Standard 6: The Bridge to HOPE
Workshop proposals are due December 1, 2023.
About the 2024 HOPE Summit
The Fourth Annual HOPE Summit will take place virtually on March 20 and 21, 2024. The goal and theme – The HOPE Transformation – is to catalyze and support organizational transformation and adoption of HOPE. The Summit will include two days of keynote addresses, interactive workshops centered around the Six Standards of HOPE, networking opportunities, and more. Participants can also engage in the Week of HOPE, a series of events, resources, and blog features released during the week leading up to the Summit.