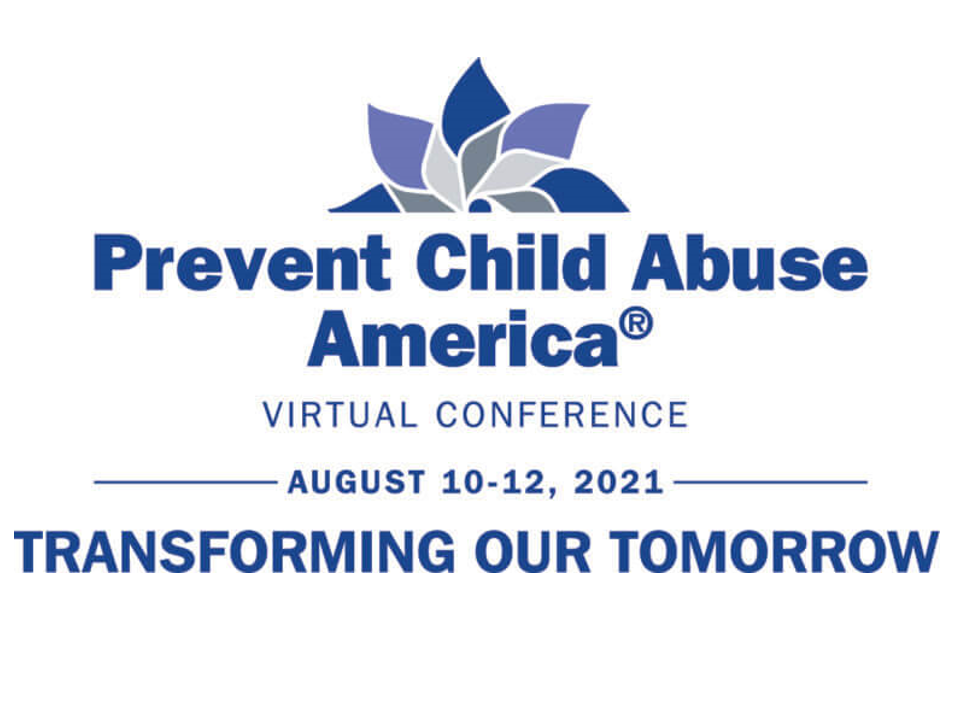 On the week of August 9th, the HOPE team was honored to be a part of the Transforming Our Tomorrow: 2021 Prevent Child Abuse America Virtual Conference (PCAA). This conference focused on the need for ongoing growth in ourselves, organizations and communities, and explored what we can do now to impact our future growth.
The HOPE team presented the HOPE framework to 140 direct service providers, managers and policymakers. Project Director, Dr. Dina Burstein, HOPE West Coast Project Manager, Amanda Winn, and Research Assistant, Loren McCullough, gave a one-hour workshop on the basics of HOPE. Attendees learned how to add the HOPE framework into their home visits with children and families. They also learned to look at families and family life through a HOPEful lens, finding strengths that the family can build on to address their challenges. Knowing about the positives that already exists forms an important collaboration between the home visitors and the families. Home visitors who learn about participant strengths can help participants build from these strengths to address the challenges of family life.
Click here to find HOPE handouts and worksheets.
Dr. Sege and Loren McCullough joined Fatimah Abioye from the American Academy of Pediatrics (AAP) and presented a workshop called "Family Experience during the COVID-19 Pandemic: Results from a survey of 9000 U.S. parents and caregivers." PCAA CEO Dr. Melissa Merrick moderated the discussion, which was attended by 160 participants. The session focused on results from surveys of 9000 US parents, asking parents and caregivers about their experiences during the pandemic.
The results showed that 40% of US parents suffered financially due to the pandemic; 44% of men and 53% of women were laid off, furloughed, or saw reduced work hours. Government assistance to about half of US families buffered the financial impact. Although most children schools closed to in-person learning, many parents reported that helping their children with their education had positive effects on their relationships – even though it was often very stressful. The survey found that 5 in 6 parents reported using positive parenting practices instead of corporal punishment. Families of children with special health care needs faced numerous challenges, including providing care that had been provided by trained professionals.
We appreciate the invitation to join the PCAA National Conference, and the opportunity to meet with so many dedicated people around the country. PCAA is the nation's largest and oldest nonprofit organization dedicated to preventing child abuse and neglect. For more information about them, please go their website. PCAA and the HOPE National Resource Center collaborate extensively; we look forward to even more in the coming years. FYI – Jennifer Jones, PCAA's chief strategy officer is on the HOPE National Advisory Board, and Bob Sege is on PCAA's Board of Directors.
If you think your organization or group could benefit from a HOPE training, request a workshop with the HOPE team.
---