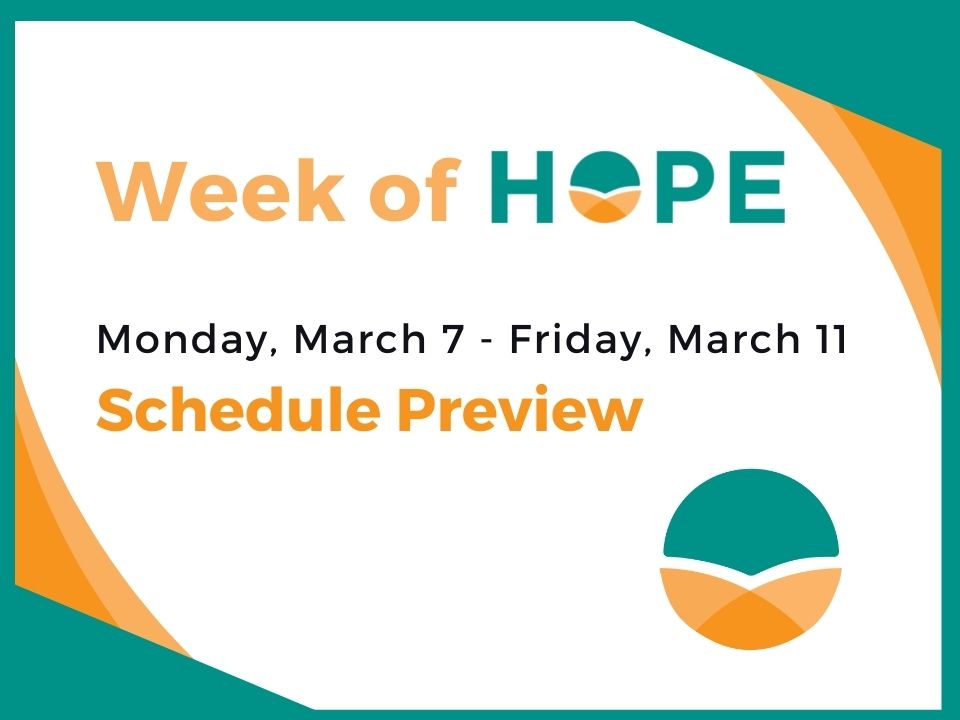 During the week of the HOPE Summit – Growing HOPE, we will be hosting our first Week of HOPE. Register today for the HOPE Summit and learn more about what the HOPE National Resource Center will be offering throughout the week of March 7 – 11. Below are the themes for each day and previews of new resources, events, and episodes of a limited release podcast, A HOPEful Podcast. We will share more each day during the Week of HOPE through our blog!
Monday, March 7 – All about HOPE
Join us for our Twitter Chat from Noon – 1 p.m. ET follow us on Twitter @HOPETuftsMC. Read the questions ahead of time!
We will release our first podcast episode with Dr. Robert Sege sharing the basics of HOPE, how it adds to a practice and how you can find HOPE.
Tuesday, March 8 – HOPE in Practice
We will be hosting our second annual HOPE Summit – Growing HOPE. Register now and enroll in the afternoon workshops of your choice.
Listen to the second episode of the HOPEful podcast with Dr. Robert Sege, Dr. Dina Burstein, Amanda Winn, and Dr. Allison Stephens discussing HOPE in practice and how different organizations have implemented the HOPE Framework.
Wednesday, March 9 – HOPE and Policy: Policy Maker Awareness
We will be releasing a guide on how to talk to policymakers about HOPE.
The third episode of the HOPEful Podcast will feature Allison Stephens, HOPE Director of Networks, Communications and Policy, talking about the different between policy and politics as well as the important of policy changes on the governmental and organizational level.
Thursday, March 10 – Family Day
On this day, we will be releasing both an activity book for families to engage in together as well as a virtual HOPE library with links to virtual book readings.
The fourth episode of the HOPEful Podcast features Loren McCullough, HOPE Senior Research Assistant, where we discuss family strengths throughout the pandemic.
We will also be releasing a bonus episode of the podcast, sharing an interview with youth who host their own podcast The Kids Court.
Friday, March 11 – HOPE and Faith Communities
Register now for the HOPE and Faith Communities HOPEful Conversation, starting at Noon EST.
We will also be releasing a HOPE and Faith Communities toolkit, which shares methods and resources to implementing and utilizing HOPE in communities of faith.
Tune into our last podcast episode for the Week of HOPE where we will be discussing HOPE in Faith Communities.