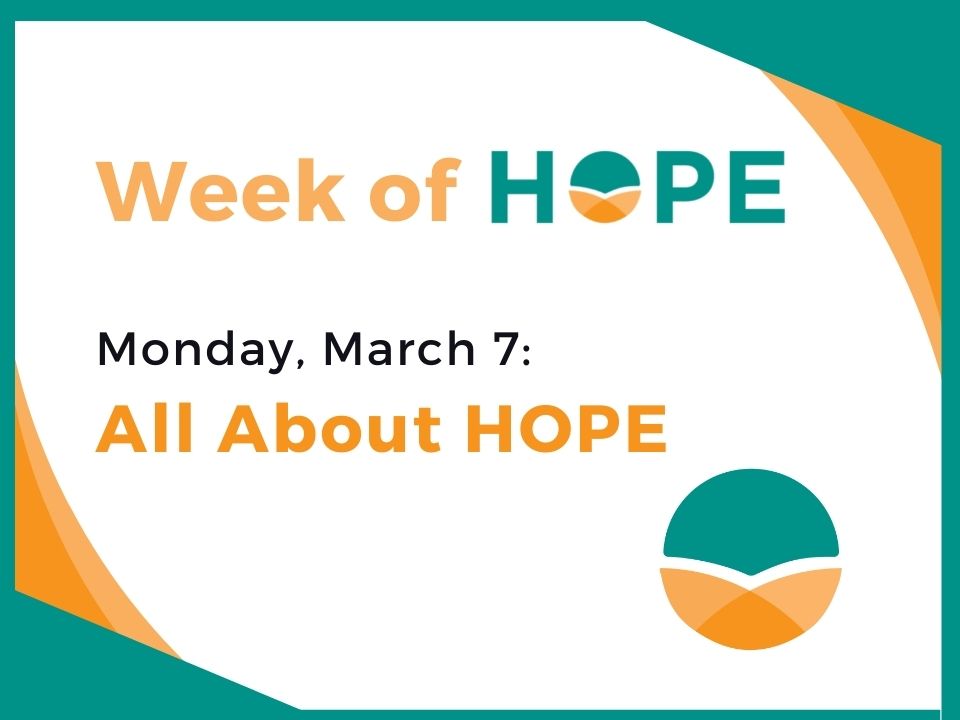 Today Monday, March 7, is the first day of the Week of HOPE. This week is intended to spread awareness of HOPE – Healthy Outcomes from Positive ExperiencesTM and help people learn about the difference that positive childhood experiences can make for children, families, and those who serve them.
We are excited to be celebrating the Week of HOPE across the country. We are especially grateful to Vicky Roper, director of Prevent Child Abuse Kansas, who has been a stalwart ally of HOPE for many years. With her help, Kansas governor Laura Kelly has declared this Kansas' Week of HOPE. Her proclamation states in part: "There is HOPE (Healthy Outcomes from Positive Experiences) for all Kansas families, including those who have faced adversities."
Today's theme is All About HOPE, where we will be sharing resources about the basics of HOPE and talking about HOPE during our Twitter chat and our new podcast series. Learn more about these amazing opportunities to participate and connect with HOPE below.
As an added bonus, do not miss our Week of HOPE celebration virtual swag bag with fun HOPE-themed Zoom backgrounds, HOPE face masks, and much more!
Happening Today:
Join HOPE during our Twitter Chat from Noon – 1 p.m. EST. Follow us @HOPETuftsMC to answer questions, retweet, and connect with others.
A HOPEful Podcast episode one was released today. Hear directly from HOPE Director Dr. Robert Sege sharing what HOPE is and what HOPE adds to child and family services. Listen to the episode here.
Today is the last day to register for the HOPE Summit – Growing HOPE. Once you are registered, enroll in three afternoon workshops and start growing HOPE in your day to day work and organization!
Resources for the Basics of HOPE:
Swag: