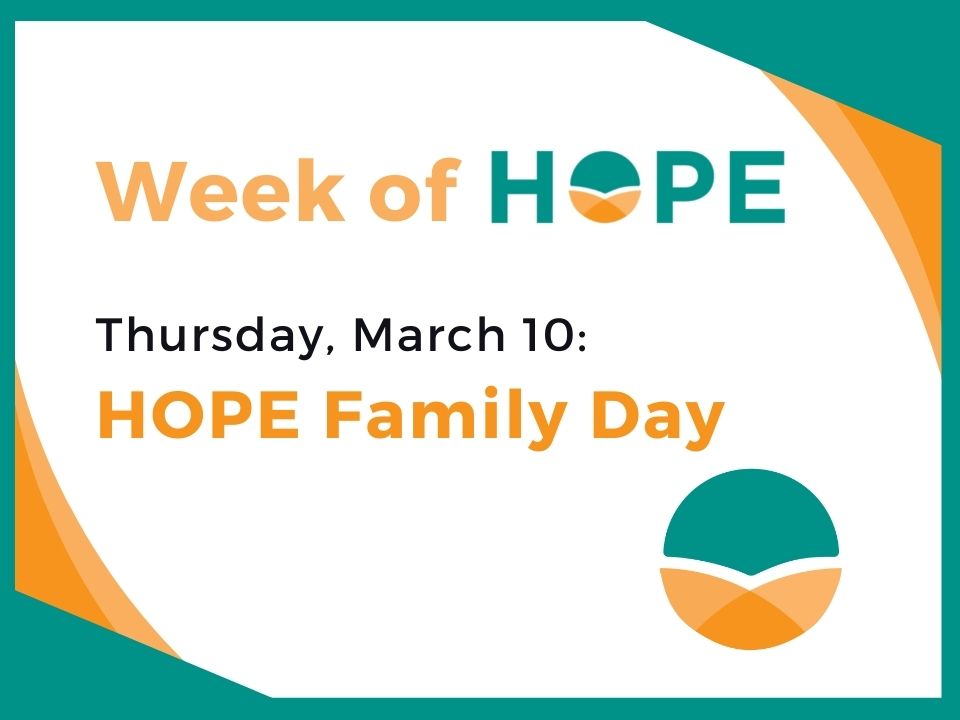 Today, Thursday March 10, is the fourth day in our Week of HOPE. This week is intended to spread awareness of HOPE – Healthy Outcomes from Positive ExperiencesTM and help people learn about the difference that positive childhood experiences can make for children, families, and those who serve them. Today's theme is HOPE Family Day. HOPE aims to shift the model of care to a more collaborative and family-led framework. Parents, youth and children are the experts in what they need to thrive.
HOPE works to celebrate and honor the resiliency that families show, this is highlighted in today's podcast episode, discussing family responses to the pandemic. We also released a bonus episode sharing the way a group of youth are accessing all four building blocks by producing their own podcast, and we are unveiling a new section of our online resources.
As an added bonus, do not miss our Week of HOPE celebration virtual swag bag with fun HOPE-themed Zoom backgrounds, HOPE face masks, and much more!
Happening today:
Resources about HOPE and PCEs:
Swag: