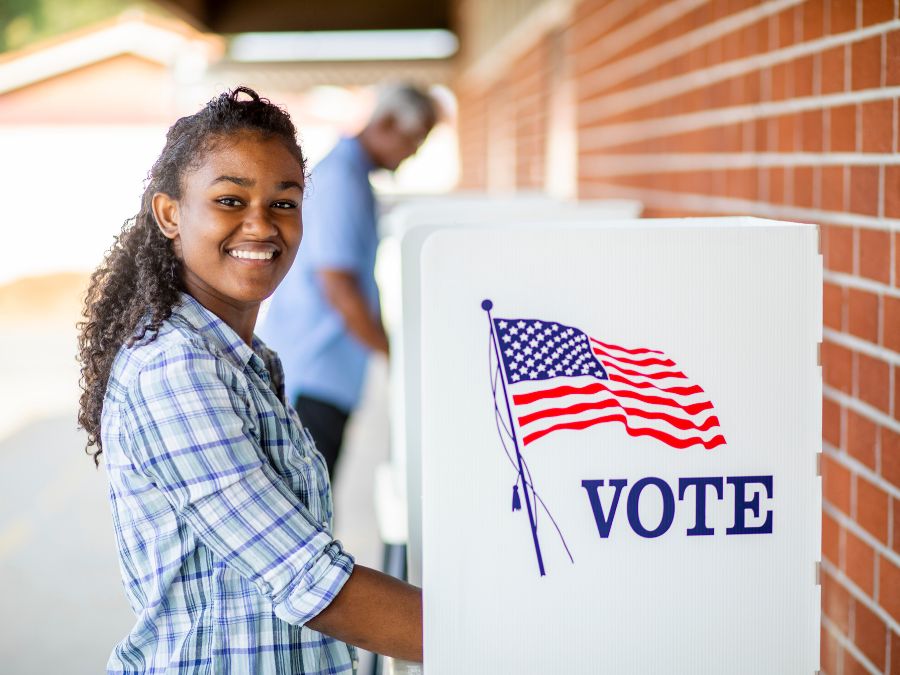 Community resilience and belonging creates positive childhood experiences
Healthy People is a set of public health goals for the country to reach every 10 years. The current version, Healthy People 2030, recognizes the importance of the HOPE Building Block of engagement by setting a goal to increase the number of people who vote. Voting directly affects community resilience and creates a sense of belonging and mattering. This is also why the National Academies of Sciences, Engineering, and Medicine had a workshop1 on Civic Engagement and Civic Infrastructure to Advance Health Equity and are hosting a webinar series this month.
While public health officials are promoting access to the engagement building block through voting, equitable access to voting has been under attack through court decisions, race-based drawings of voting districts, and voter intimidation. Fortunately, there are many people and organizations working to expand voting as an important form of social and civic engagement.
While broader acceptance of voting as a key part of public health is new, the struggle for voting rights is not. On Saturday August 26th, there will be a gathering on the 60th Anniversary of the March on Washington, where Rev. Martin Luther King Jr. gave his I Have A Dream speech to over 250,000 people. The event this weekend will be a continuation of this work to stop voter discrimination to make voting more accessible. Opening access to positive childhood experiences involves all families being able to vote.
The Four Building Blocks of HOPE
The right to vote encompasses access to all Four Building Blocks of HOPE:

Relationships
Voting for people from our own communities allows someone who understands the true community needs and lived experiences to be a decision-maker. A strong relationship to the community can help create safer spaces, better opportunities, and a stronger economy.
Environment
Voting does more than just elect officials, it promotes community resilience by addressing key issues that affect children and families such as access to services and supports and funding for schools and playgrounds.
Engagement
Electing people with diverse experiences is key for equitable representation in government. Children and youth see that they, too, can run for office and serve their community no matter their background or identity.
Emotional Growth
Voting is a powerful tool that shows how important and strong our voices are. Youth get opportunities to develop opinions and see that others have opinions too, supporting emotional growth
1. National Academies of Sciences, Engineering, and Medicine. 2023. Civic Engagement and Civic Infrastructure to Advance Health Equity: Proceedings of a Workshop. Washington, DC: The National Academies Press. https://doi.org/10.17226/26590.