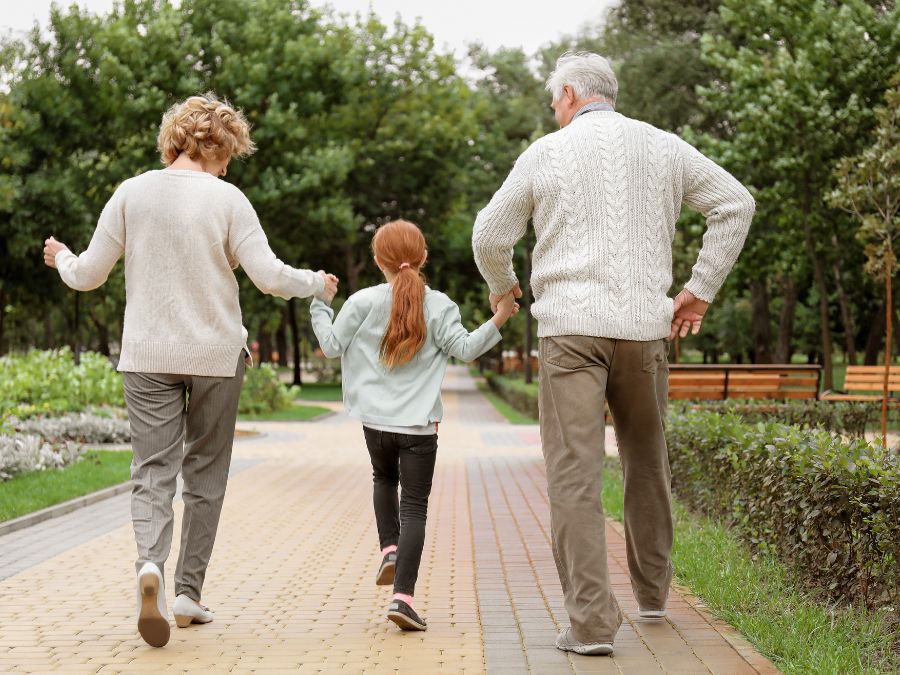 Older adults provide warm and safe relationships that help children grow into healthy adults, and these relationships with children and families benefit them as well. Intergenerational relationships keep tradition alive, help children connect to their background, and provide a safe space for children to be themselves. Many grandparents help with childcare or school pick up; community centers offer intergenerational opportunities; and neighborhoods hold residents of many ages. These are spaces where safe and nurturing relationships, one of the Four Building Blocks of HOPE, can flourish, and access to positive childhood experiences (PCEs) can grow.
This September, the HOPE National Resource Center (NRC) will lead a two-part study group for members of the Tufts University Osher Lifelong Learning Institute (OLLI). OLLI members are all adult learners age 50+, and they will find the HOPE study group in the course schedule in the coming months. Through this study group, members will learn how they can utilize the HOPE framework to support the children in their life; at home or family gatherings, at work, at places of worship, or in their communities.
Not only can HOPE facilitate organizational changes and provider practices, the framework can support the relationships in our personal lives and throughout our community interactions. HOPE provides a structure that guides how to identify and support PCEs in our relationships with children and youth. The study group will help older adults understand why their relationships with children and youth are very important. They will also learn about practices that will help provide stable relationships, safe environments, and opportunities for engagement and emotional growth. Intergenerational relationships provide special opportunities for children, youth, and older adults to connect to the past, share the present, and influence their future together.