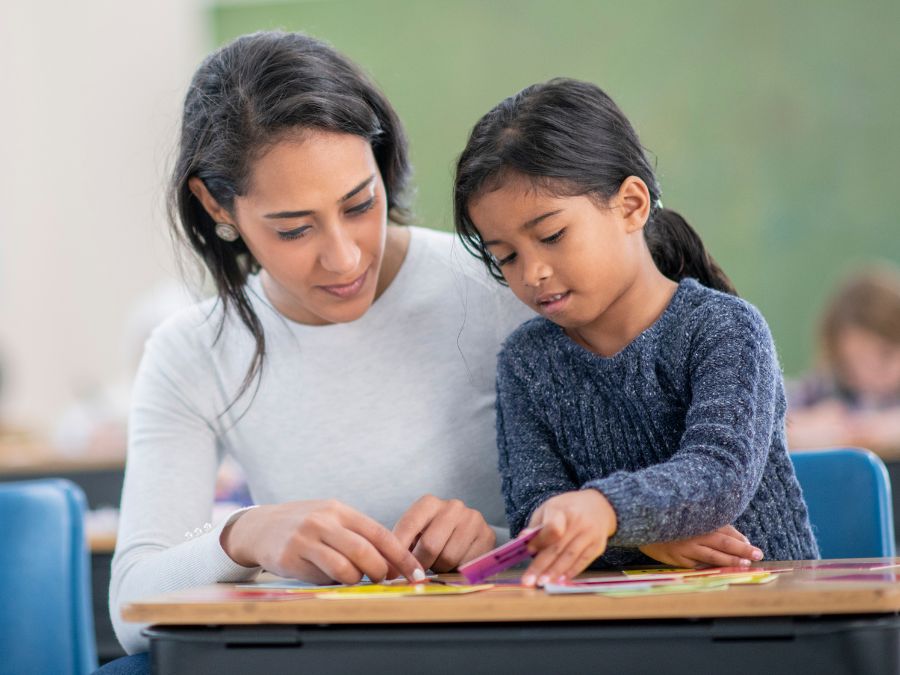 Promoting strong relationships in schools
The HOPE National Resource Center is excited to share a great example of promoting the relationship building block of HOPE from North Clackamas School District (NCSD) based in Milwaukie, Oregon. Under the guidance of superintendent, Dr. Shay James, NCSD recently released a new strategic plan with guiding core values. Each school in the district has been tasked with living these values of equity, relationships, integrity, empowerment, and care in real and tangible ways that are much aligned with the Four Building Blocks of HOPE.
Schools across NCSD recently sent out emails highlighting the importance of relationships in school, not just with peers but with teachers and staff as well. This is a foundational practice for the relationship building block. Having relationships where students can feel safe and supported helps them grow into healthy and resilient adults. When youth can be the version of themselves that feels most authentic in their relationships, without fear of rejection, they can more easily interact with the other Building Blocks of HOPE. Schools and other communities can help youth feel comfortable in their environment, confident to pursue their unique interests, and provide spaces for them to develop self-love and self-worth.
Strong relationships at Alder Creek Middle School
In September, the Alder Creek Middle School (ACMS) in NCSD emailed parents of ACMS students spotlighting their core value of relationships. "Research consistently shows that students thrive in an environment where they feel connected, understood, and cared for. Relationships with teachers, staff, and peers provide students with the emotional and social support necessary to persevere through challenges, build resilience, and develop social-emotional skills," writes Kelli Rhea, Principal of ACMS. "These bonds serve as a critical resource for students, aiding in developing self-confidence, empathy, and collaboration skills, all of which contribute significantly to their success within and beyond the classroom walls." Principal Rhea encouraged parents and their families to join her team of educators and staff in creating and maintaining a safe space in and out of school where students feel a sense of belonging with everyone.
How is ACMS creating strong relationships between students, teachers, staff, families, and peers? Clear and intentional communications is the recurring theme such as talking to students about their hopes, fears, and dream, using students' name and pronouns, and allowing students to express their opinions. ACMS also promotes inclusivity by approaching students and families from their own starting point, never giving up on a student, and greeting every student with a positive approach.
Examples of strong relationships at ACMS
Learning about students' interests, dreams, fears, and hopes.
Learning and using students' names and pronouns.
Listening and honoring student voices.
Setting high expectations for each student.
Communication with families for both praise and areas of improvement
Meeting students and families where they are and building from that starting point. Never give up on a student.
Unconditional positive regard
Checking in on colleagues and caring about each other's lives
Greeting every student positively regardless of what time they arrive
Utilize co-regulation techniques to support students
Celebrate the strengths in others.
Frequent communication with families
Relationships and the Four Building Blocks of HOPE
Research shows that positive childhood experiences (PCEs) can help protect children against poor health outcomes and help them grow into healthy, resilient adults. The Four Building Blocks of HOPE categorizes PCEs into relationships, environment, engagement, and emotional growth. The HOPE National Resource Center offers a variety of resources on the Four Building Blocks and positive childhood experiences on our website.
HOPE resources