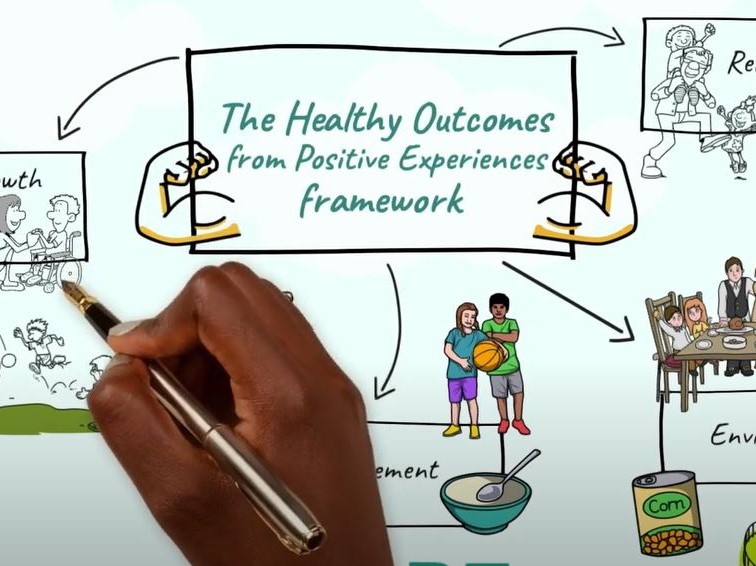 The HOPE National Resource Center (NRC) has been collaborating with Nemours Children's Health and Curricula Concepts (Arkansas) on the Better Together project. Caliste Chong, Manager of Practice and Prevention at Nemours has worked closely with the HOPE NRC on this project and shares:
Through the Better Together project, Nemours Children's Health and Curricula Concepts (Arkansas) realized that, more than ever, creating opportunities for connection between Early Care and Education providers and families is important to support the growth and development of young children. This project led us to ask HOPE to help us add the HOPE Building Blocks into five family café presentations about nutrition and physical activity that we piloted in Arkansas in 2021-2022. We centered conversations with families on promoting positive physical activity and mealtime experiences that nurture children's long-term health and well-being. The experience was transformational. We are grateful for this partnership and the connections that we made!
This work inspired the HOPE team to create a whiteboard video sharing how healthy eating and physical activity can support access to the Four Building Blocks of HOPE. The video shows how the HOPE framework supports healthy eating and exercise for each building block. There are many opportunities for families, communities, and peers to practice a healthy lifestyle that support building strong relationships, safe environments, community engagement, and emotional growth.
Watch the video below and share it with others!