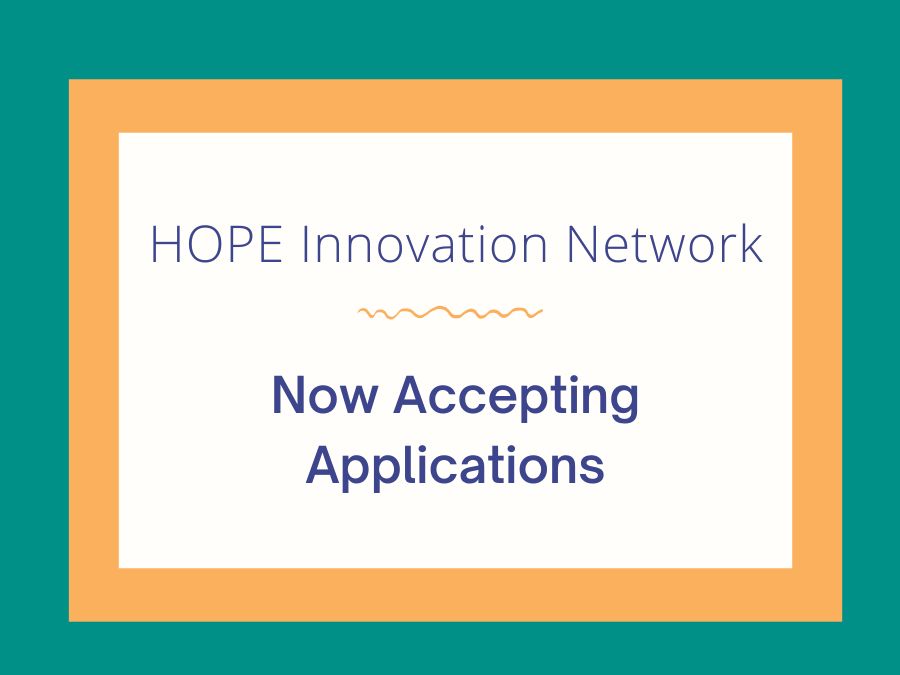 The HOPE National Resource Center is now accepting applications for the third round of our HOPE Innovation Network (HIN). The HOPE Innovation Network is an opportunity for organizations to work with the HOPE National Resource Center to make HOPE-informed changes in their organizations. At least one person will represent their organization to work on implementing the changes. Our third HIN cohort will take place from January 2023 to June 2023.
This year, HIN will double as the pilot phase of the new HOPE certification process. A HOPE-certified organization must meet criteria that shows how well the Four Building Blocks of HOPE and PCEs have become a part of daily practice and the organizational structure. Organizations accepted into HIN will spend six months working on the different areas of the certification process. They will get training and customized guidance from the HOPE National Resource Center to be able to meet the certification criteria.
All organizations that serve children, youth, and families are welcome to apply. Previous HIN organizations included medical practices, schools, and community coalitions. Applications are due on November 15, 2022. You can learn more by watching the recorded webinar below. You also can email HOPE@tuftsmedicalcenter.org with any questions about the application process.