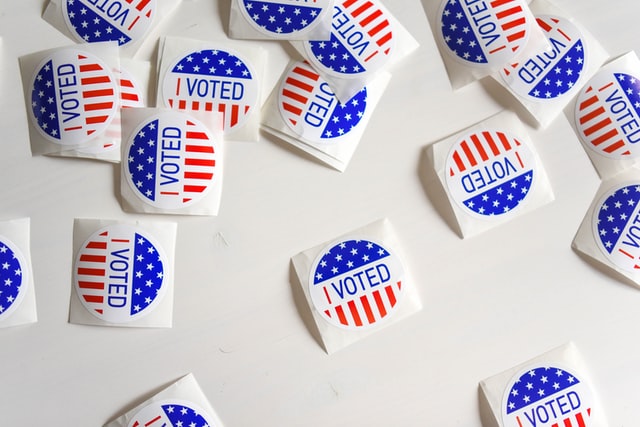 By Dr. Robert Sege and Chloe Yang
Today's blog post focuses on civic engagement, one of the building blocks of HOPE. HOPE emphasizes how positive childhood experiences (PCEs) improve lifelong health outcomes and promote healing after trauma. The four building blocks—nurturing relationships with caregivers and peers, safe, stable, and equitable environments, social/civic engagement, and opportunities for social/emotional development—describe the specific positive experiences associated with health and well-being. These building blocks support children's development into healthy and resilient adults. All families and communities have strengths, and the Building Blocks can manifest in all communities in different ways. It is also true that equitable access to these important PCEs is disrupted when a family is faced with systemic and interpersonal racism and class-, gender-, ability-, and sexuality-based discrimination.
In our work around the country (now virtual), we have seen many examples of engagement and advocacy. We heard about the many ways organizations, providers, and frontline workers incorporate HOPE into their work. We were encouraged when we heard participants discussing how they had started to address barriers to care for marginalized communities they serve.
Many children have seen their parents become engaged in pushing for changes in the systems that have racist and xenophobic roots. Children have learned by watching, by having conversations with each other and their families, and by thinking about the importance of civic engagement. Older children and teens have gotten involved themselves. Civic engagement promotes the development of a sense of mattering, overcomes feelings of hopelessness and isolation, and promotes healthy development. Engaged parents and children can also promote real changes in public attitudes and policies.
One of the most important ways to advocate for all families is simply to encourage people to register and vote. Tuesday, September 22nd, 2020, was National Voter Registration Day. As the holiday website states, "every year millions of Americans find themselves unable to vote because they miss a registration deadline, don't update their registration, or aren't sure how to register. National Voter Registration Day wants to make sure everyone has the opportunity to vote." As we have seen, voting at the local, state, and national level is an important method to weigh in on issues of healthcare, housing, education, and many other issues which affect families and children across the nation. Whatever your political views, we know that although children don't vote, their parents can! Register, find out about the issues that affect children and their families in your communities, and encourage everyone else to do the same.
Click here to learn more about National Voter Registration Day.
Click here to check your voter registration status, find your polling place, see if you are eligible for early voting or voting by mail, and more.
Click here to take two minutes and register to vote, using the National Voter Registration Day platform.
Accompanying photo by Element5 Digital on Unsplash.