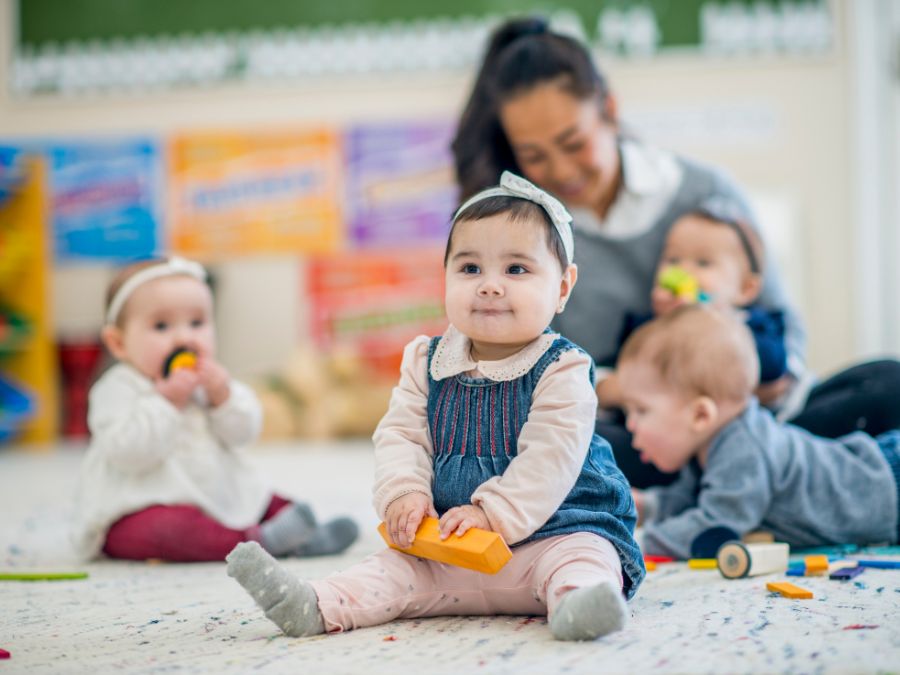 Accessible child care creates positive childhood experiences
Having access to child care is fundamental to practicing positive childhood experiences (PCEs) and creating access to all Four Building Blocks of HOPE. Affordable child care creates less financial stress leading to less stress in the home. Children have a safe environment to play and learn in during the week, creating routine and stability.
During the COVID-19 pandemic, the American Rescue Plan Act (ARPA) included funding for child care programs. This funding gave families much-needed relief from child care costs and better access to child care services. The funding provided by the ARPA lifted barriers that many experience when looking for child care services, and, in turn, lifted barriers to PCEs.
On September 30, 2023, this funding is set to end. Without the ARPA funding, about 3.2 million children will lose their spots in child care programs, and 70,000 child care programs will be forced to close. Families will have to choose between leaving their jobs to provide full care for their children and financially struggle, and keeping their incomes while living with the ongoing threat of unstable child care options. Either choice can leave families stressed and under-supported.
The Four Building Blocks of HOPE
When child care is federally funded, we are lifting barriers to PCEs and opening access to the Four Building Blocks of HOPE:

Relationships
When child care is accessible and consistent, children have more opportunities to develop strong relationships with peers and other adults.
Environment
Federally funded child care supports well-staffed and well-equipped child care programs, where children can feel safe and stable while their parents are at work.
Engagement
Child care services give children the chance to see and interact with people outside of their homes, developing connections and community ties.
Emotional Growth
Children flourish when they are in supportive environments. With less stress in the home and more funding for child care, children can grow into resilient toddlers, youth, and adults.
Resources
Take action
Learn what your state is doing to provide funding to child care programs, and support those efforts.
Share your stories of accessing child care with your elected officials in Washington, DC, and ask them to support federally-funded child care long term.