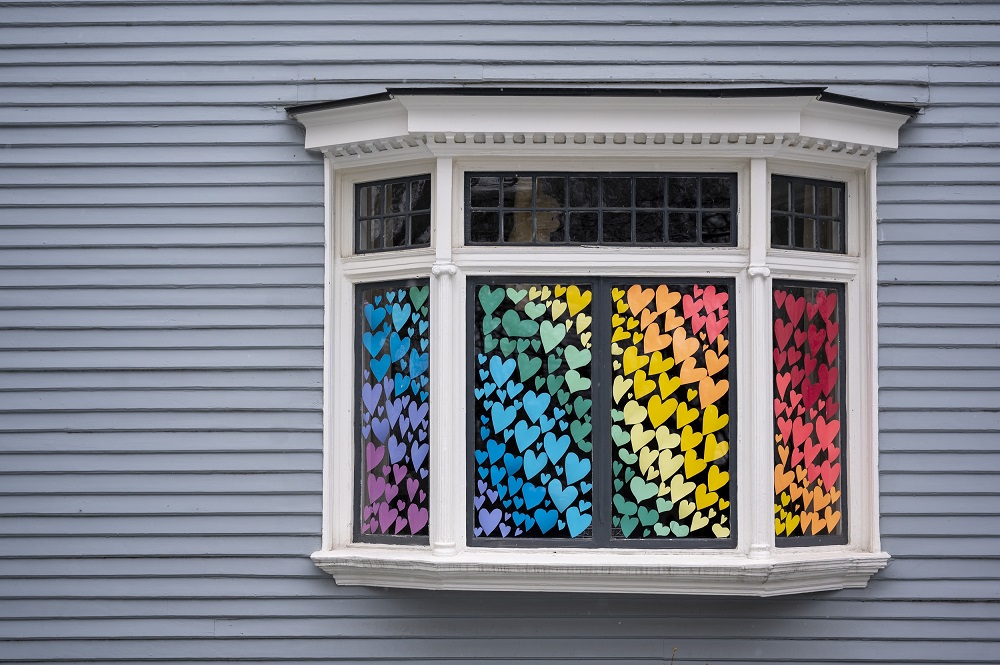 Today's blog is coming from the perspective of Dr. Bob, the pediatrician. Over the past couple of weeks, I have been working with a wonderful team from the American Academy of Pediatrics to develop information for pediatricians around the country. Our goal is to draw pediatricians' attention to concerns of a possible increase in unreported child abuse during the pandemic. Although child abuse reports are dramatically lower, there are many reasons to worry: families are facing more stress, the routines of both parents and children have been dramatically disrupted, and social connection, an important protective factor for children and families, has become vastly more difficult. We've already heard sporadic reports of increased incidence of severe child abuse. Additionally, there is historical precedent—child abuse rates have risen in past disasters.
Working with the American Academy of Pediatrics on this issue brought to mind some of the other problems that doctors worry about now. In the following sections, we explore some of these problems and how HOPE can frame our thinking around potential solutions.
Childbirth during Covid-19
What should happen when a Covid-19 infected mother gives birth? Should the newborn infant be protected from infection? Many years of research and experience have demonstrated the importance of what we now refer to as foundational relationships. Skin-to-skin contact between mother and baby, beginning in the delivery room, helps promote the formation of these relationships. Now, absent any clear medical information, is this practice still safe? This question can only be approached as a shared decision. Parents, doctors, nurses, and other family members can compile any available information, taking into account family values and circumstances. This can be a heavy burden for new parents. Requirements for quarantine and social distance associated with infection may make the situation even harder.
Children's Healthcare during Covid-19
Once home from the maternity ward, the list of complex problems associated with healthcare during the pandemic goes on and on. Pediatric offices around the country are open for business, and many, if not most, have made substantial changes in their procedures and office environments to make visits safer for children and their parents.
In addition, worldwide experience so far makes it appear that children are relatively safe from Covid-19 infection, as are adults in younger age groups who are most commonly young children's parents. Nevertheless, everyone agrees on stringent requirements for caution. How should parents balance the unknown risks of infection with the benefits of immunization and other aspects of early childhood care?
How HOPE can help
Perri Klass wrote in the New York Times about several issues that pediatricians worry about during this time: immunizations, emotional trauma, economic disparities, and educational challenges and disparities join her list, along with the risk of child abuse. What a long list!
There are no simple answers, but it helps to keep the building blocks of HOPE in mind.
Children's relationships with other adults can keep them, and their families, from harm. For example, pediatricians have heard stories of children as young as six who have reached out to other family members for support when they needed it.
Every child deserves a safe and equitable environment to live, learn, and play. As conditions allow, restrictions will be relaxed. Creating safe environments for children to process their experiences will be paramount. All of us, from policymakers in Washington to next door neighbors, have roles to play in ensuring children have the safe environments they need. For example, economic policies that support young families clearly prevent child abuse and neglect. In this emergency, policies should be informed by the knowledge that children are most vulnerable when their families face intolerable conditions.
Civic engagement includes reaching out to those who need support. Every infant born during the pandemic has a family that needs support! Children who experience engagement with relatives, friends and neighbors to get through this difficult time will carry an indelible memory of what it means to be part of society.
During the pandemic, opportunities for social and emotional learning abound. In reaching out to our children and their families, we can help ensure that some of the lessons they learn are positive.
All of us, including my pediatric colleagues, worry about the challenges children are experiencing now. Today's experiences will deeply influence the life courses of today's children and those of their parents. Paying attention to protective factors, foundational relationships, and the importance of Positive Childhood Experiences can help ensure that today's generation of children will be connected, generous, and healthy.