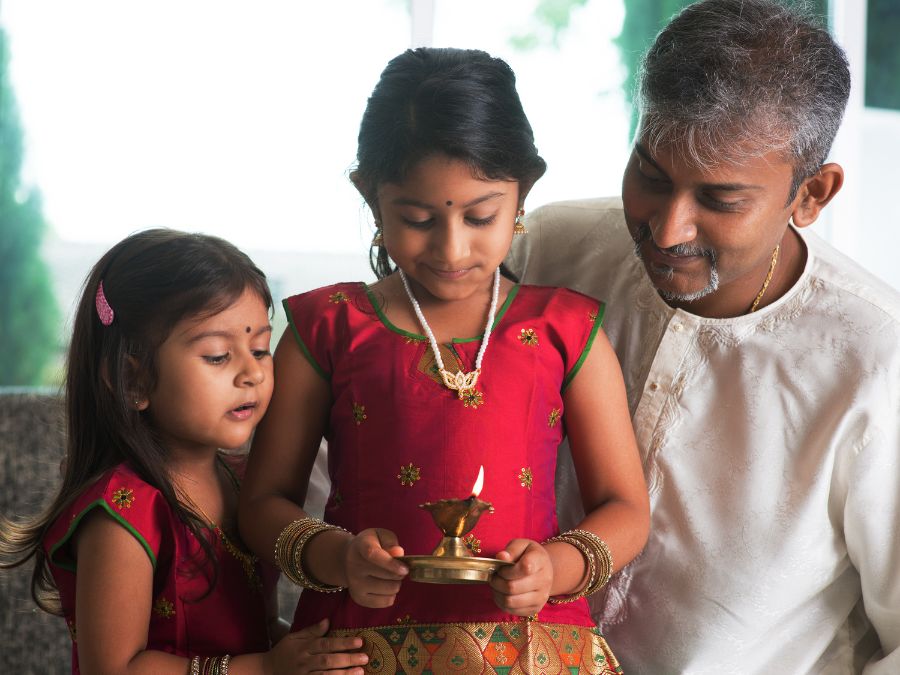 Positive experience during the Diwali
Starting off the holiday season, many people celebrated Diwali in India and around the world this past week. Diwali celebrations support access to positive childhood experiences (PCEs) and the Four Building Blocks of HOPE. Diwali, the festival of lights, is a highly celebrated holiday in India that is observed over five days. Throughout the third day, people come together to pray, light fireworks, and share in a big feast. While the interpretation of the holiday is different based on the area of India people are from, the joy and love during the celebration remains the same.
When children can learn about their culture and religion and celebrate it with multi-generations, they are accessing all Four Building Blocks of HOPE – relationships, environment, engagement, and emotional growth. During Diwali, children can develop strong relationships with family members and community members, celebrate in a safe environment, engage through helping clean, decorating their home, or cooking, and grow emotionally by connecting with their culture, heritage, and religion. It is through dance, food, and passed down traditions that we connect to our spirituality. Having access to these opportunities and being able to share them with those we love in safe and nurturing environments is key to accessing PCEs.