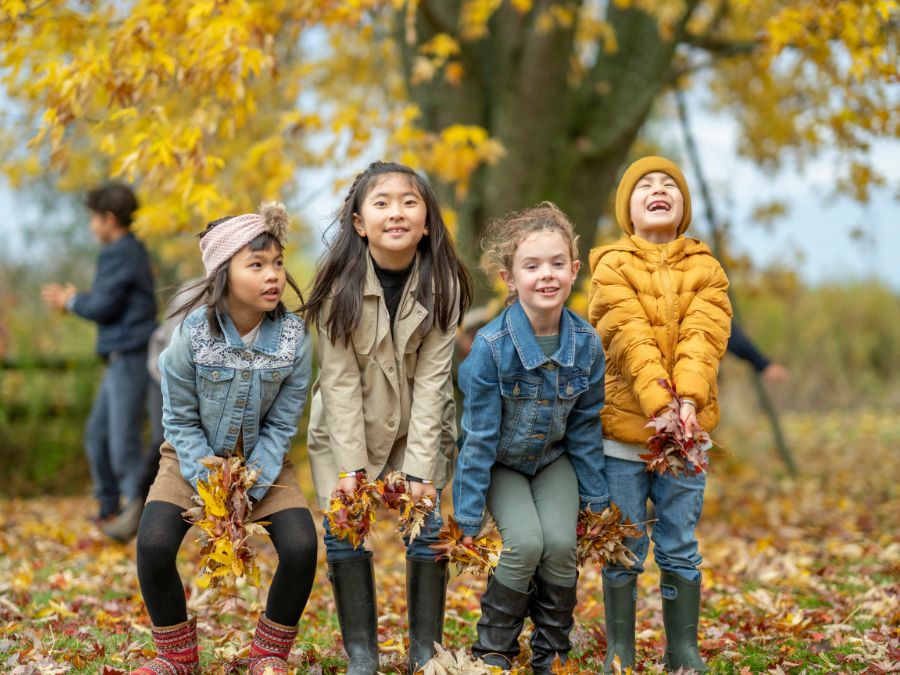 Sharing a moment of gratitude
Thanksgiving means family to me. We gather together and use the day to express our gratitude to the world and to each other. As my family grows, the holiday brings a flood of memories – and new sources of joy. As I write this, my wife and I are headed to meet just met our new grandson. We are so grateful for this new little family. And we definitely enjoy the newborn baby snuggles!
I want to take this time to focus on all of our families and HOPE. Since last Thanksgiving, HOPE has grown dramatically. Many individuals and organizations now promote positive childhood experiences (PCEs). Together, we are moving away from looking for only deficits in families and are identifying, honoring, and promoting sources of strength and stamina. We, at the HOPE National Resource Center, deeply appreciate how much passion our partners around the country (and the world!) bring to the HOPE framework.
Stories of HOPE
Idaho: I went to Idaho, where I met leaders around the state who bring the HOPE framework into their work promoting school readiness. Thanks to Roger Sherman, Executive Director of Idaho Children's Trust Fund, for his leadership and to the many who inspired us. This included one outreach worker, who shared how the HOPE framework helped her understand her own childhood, her goals in raising her own children, and the work she does with families in rural communities. HOPE has helped her see the strengths beyond the trauma, and we are so grateful that she shared her story with us.
California: A San Diego YMCA staff member, who runs a program for children in the foster care system, told us how learning about HOPE transformed his view of himself, his country, and his work. He came to the U.S. as a two-year-old, and now, in his early 20s, benefits from the Deferred Action for Childhood Arrival program, DACA – the federal program that allows people brought to the U.S. as children to remain here, regardless of their immigration status. When he learned about HOPE, he was moved to recall the strengths that he and his family showed in making a new home here, despite the trauma of war and dislocation. The HOPE framework helps him work with the children in his care to have access to PCEs. We are grateful that he is still in the US, using HOPE to support children in foster care.
HOPE's organizational influence
As HOPE spreads, organization level transformation seems within reach. HOPE resonates with organizations ranging from the Shiloh Baptist Church in Trenton, New Jersey; to the YMCA of San Diego County; to city and statewide coalitions in Tennessee and Boston; as well as resilience-building networks in California and Maine. Home visiting agencies, early childhood education providers, home visitors, K-12 school systems, state and local government agencies, substance abuse prevention programs, and local public health agencies are using the HOPE framework. We are grateful that they have included us in their community-based work.
National partnerships
Our knowledge and understanding of the HOPE framework is in part because of our national partners, the American Public Health Association, the American Academy of Pediatrics, the National Association of City and County Health Officers, and the Centers for Disease Control and Prevention. What can be better than learning from each other and the communities we serve? We, at the HOPE National Resource Center, owe them all a debt of gratitude.
Both our FACEs (Family and Community Experts) of HOPE Advisory Council and our HOPE National Advisory Board continue to lean into HOPE, offering honest feedback that makes our understanding of the HOPE framework deeper, more inclusive, and more practical. We are grateful to benefit from their experience and expertise.
Supporting organizations
None of this growth would have been possible without the Tufts Institute for Clinical Research and Health Policy Studies, which has given us stability and consistent support.  Our partnership with The JPB Foundation has enabled this seed of an idea to grow and prosper. Their belief in us, and the work we do, makes it all possible.
This blog of gratitude finishes where it started – with family. The HOPE National Resource team has created a family-friendly environment for our team, as we learn more about, offer congratulations to, and support life transitions with each other. We are grateful for the work and growth that each member of our team brings every day. Join us in pausing to reflect in gratitude during this time of year.