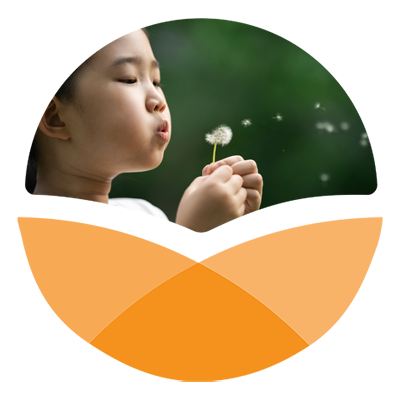 HOPEful Conversations Workshop Series
Join us for a series of virtual conversations about HOPE, Healthy Outcomes from Positive Experiences.
Each 60-minute conversation will provide a brief overview of the research behind the HOPE framework, and then dive into HOPE in practice. Facilitated by experts in the field who are incorporating HOPE into their professional lives, attendees will leave these conversations with a better understanding not just of the HOPE framework, but of practical examples of what it looks like in action.
HOPE in Early Relational Health
Monday, February 14 from 3:00-4:00 ET/Noon-1:00 PT
Zoom link included in registration confirmation email.
HOPE in Early Relational Health: Andrew Garner, David Willis, Marie-Celeste Condon and Dominique Charlot-Swilley
Monday, February 14 from 3:00-4:00 EST / Noon-1:00 PST
Register here.
HOPE in Home Visiting: Angela Ward, Kim Hanes, and Kathleen Strader
Tuesday, April 12 from 2 – 3 p.m. EST /11 a.m. – Noon PST
Register here.
Stay tuned for future conversations. Possible topics include:
HOPE in Early Childhood
HOPE in Education
HOPE in Faith Communities
HOPE in Social Services
HOPE in Home Visiting
Workshop Faculty
Director, Center for Community-Engaged Medicine
Robert Sege, MD, PhD is a pediatrician at the Floating Hospital for Children at Tufts Medical Center and a Professor of Medicine at Tufts University School of Medicine, where he directs the Center for Community-Engaged Medicine. Dr. Sege is nationally known for his research on effective health systems approaches that directly address the social determinants of health. He is a Senior Fellow at the Center for the Study of Social Policy in Washington and serves on the boards of the Massachusetts Children's Trust and Prevent Child Abuse America. He has served on the American Academy of Pediatrics' Committee on Child Abuse and Neglect, and on its Committee on Injury, Violence, and Poisoning Prevention. He is a graduate of Yale College, and received his PhD in Biology from MIT and his MD from Harvard Medical School. Bob lives in the Boston area, where he and his wife Karen have raised three young adult children.
Project Director, Center for Community-Engaged Medicine
Dina Burstein, MD, MPH, FAAP is the Healthy Outcomes for Positive Experiences (HOPE) Project Director at the Center for Community-Engaged Medicine. Dr. Burstein is an experienced physician, healthcare project designer, and leader with over twenty years of success in scientific research, grant writing, analysis, training, and clinical practice. Previously, Dr. Burstein was an Assistant Professor of Emergency Medicine at the Warren Alpert Medical School of Brown University, directing injury prevention focused community outreach programming and community based research projects, as well as teaching and mentoring undergraduate, graduate, and medical students. Her aim is to enhance the well-being of individuals and the community by presenting and promoting programs while leveraging proficiency in research, care management, injury prevention and clinical effectiveness. She is a graduate of Tufts University and holds an MD and MPH from the University of Massachusetts Medical School.
Director of Networks, Communications and Policy, Center for Community-Engaged Medicine
Allison Stephens started in August as a program manager for the HOPE team. Allison recently received her PhD in Biomedical Informatics from Rutgers University. Before joining the HOPE team, Allison worked at Nevada PEP (Parents Empowering Parents) as the Statewide Family Network Director working with families of children with mental health needs.
Director of Training and Technical Assistance, Center for Community-Engaged Medicine
Amanda Winn, macro-level MSW, received her degree from UC Berkeley with a joint focus on Health and Children and Families. She's spent her professional career working at the intersection of parenting, gender, and poverty. Amanda directed a National Resource Center out of UC Berkeley's School of Social Welfare providing training and technical assistance to providers around the country supporting families affected by substance use and/or HIV. She's also worked extensively supporting LGBTQ+ families at the school district, medical, and community levels.
A New Jersey native and Bay Area girl at heart, Amanda currently lives in Portland, OR with her children and loves finding new waterfalls to explore.
Associate Clinical Professor of Pediatrics
Case Western Reserve University School of Medicine Chair
Leadership Workgroup on Early Brain and Child Development
American Academy of Pediatrics
Marie-Celeste Condon, Ph.D.
Early Relational Health & Development
Reflective Supervision & Consultation
Seattle, Washington
Assistant Professor – Senior Policy Associate
Georgetown University
Center for Child & Human Development
Early Childhood Innovation Network
Director, Provider Wellbeing Practice
Expert Advisor, HealthySteps Technical Assistance