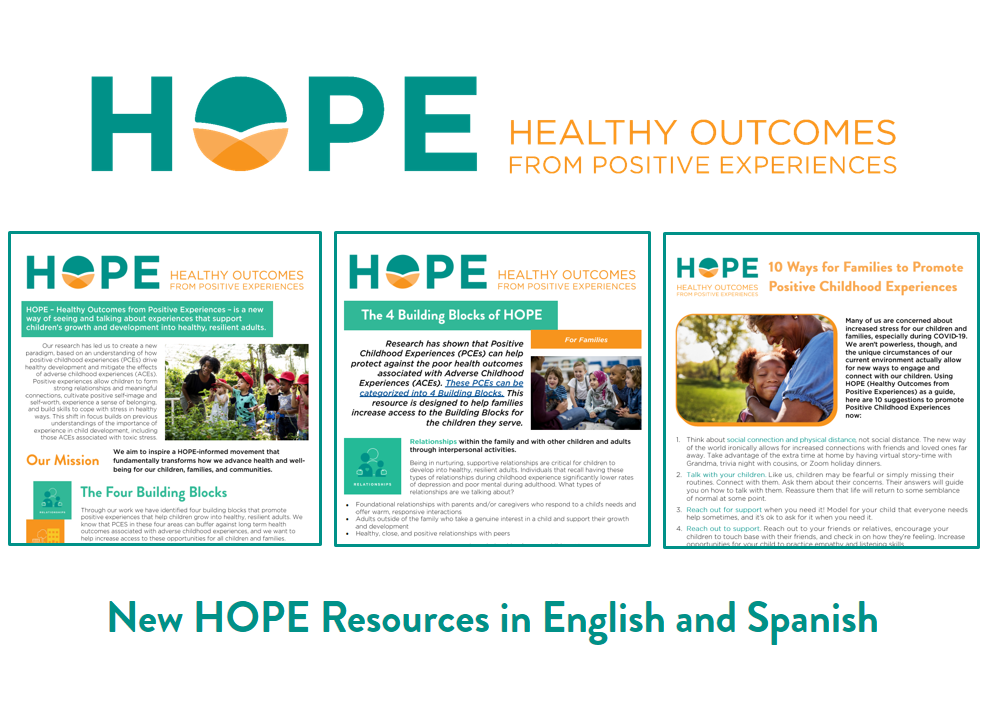 A growing wave of individuals are joining the HOPE (Healthy Outcomes from Positive Experiences) movement, uplifting the important role positive childhood experiences play in healthy development. Now, the HOPE National Resource Center is excited to announce new resources in English and Spanish! These materials supplement HOPE trainings and technical assistance, geared toward parents, medical providers, educators, home visitors, and more.
We recently partnered with Health+ Studios to update the look and feel of HOPE. We've paired their style guidance with requests from you, practitioners out in the real world who are incorporating HOPE into practice, to create these materials. New to the Handouts and Worksheets page, you'll find some parent-focused materials in English and Spanish including:
We've also created:
We are here to help you incorporate HOPE into your practice! If there are resources that would be helpful for us to create, either entirely new documents or existing resources translated into different languages, please reach out! Our goal is to empower you with the materials you need to spread HOPE. You can email hope@tuftsmedicalcenter.org with requests!