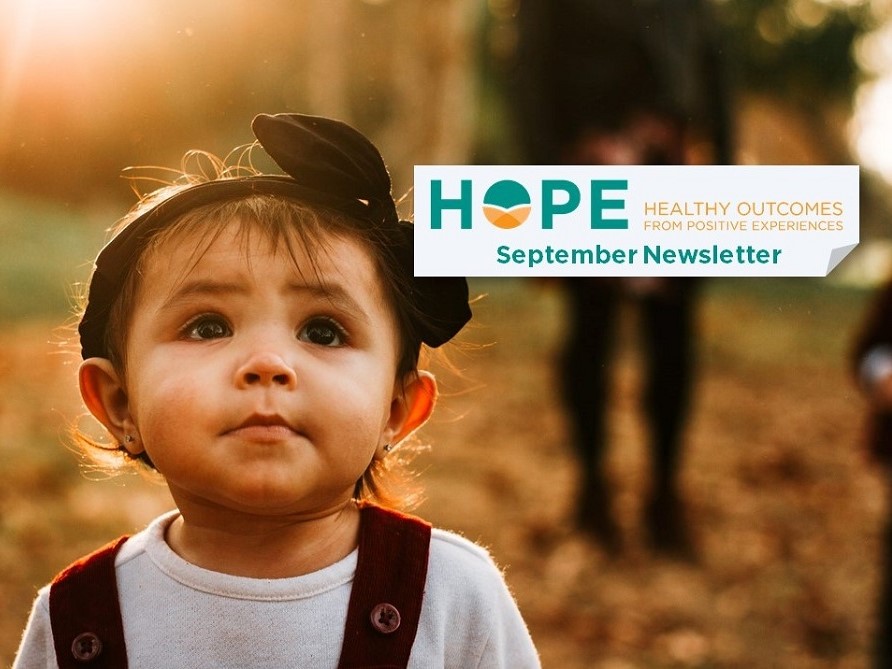 As HOPE grows, each month brings a bevy of new workshops, blog posts, materials, and updates. If you are interested in staying up to date with the latest HOPE happenings, click here to sign up for our monthly newsletter, which we launched in June of this year!
At the beginning of each month, newsletter subscribers receive an email with the latest HOPE news. Be the first to hear about upcoming and past webinars and workshops, new webpages, resources, and materials, HOPE partnerships and projects, ways to become involved with HOPE, and more! Each newsletter is a one-stop shop for the previous month's updates and the coming months' projected events and projects. Click here for the HOPE September newsletter, which we sent out this morning.
As always, thank you for your engagement with HOPE—you and your work are the engine that drives this paradigm shift toward a strengths-based approach. Through this newsletter, we can stay in touch with each other throughout the evolution of HOPE!