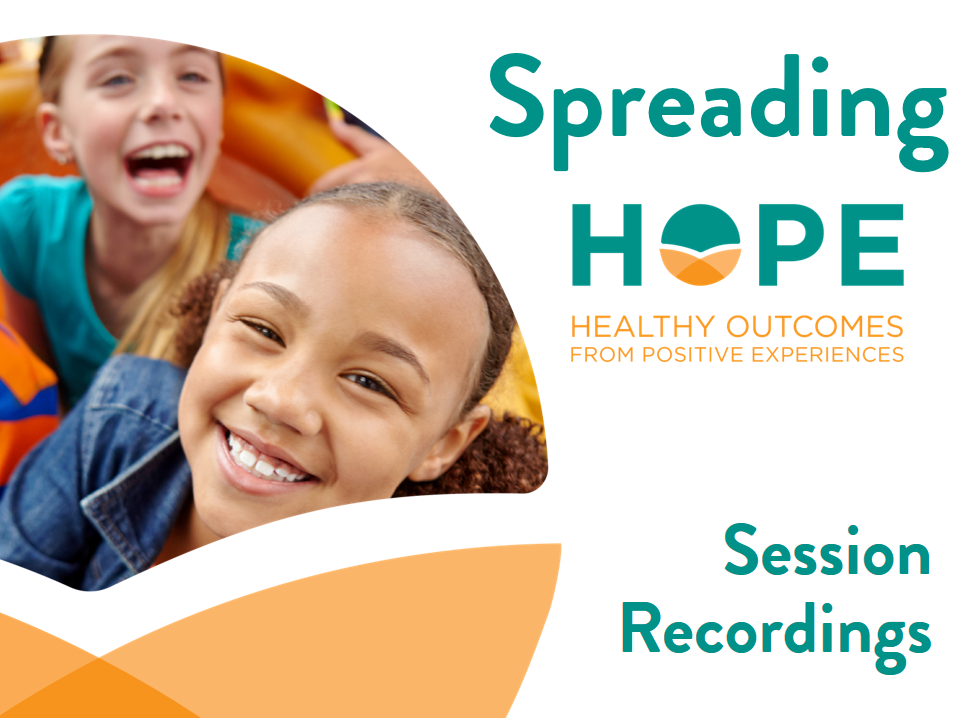 On April 9th, the HOPE National Resource Center hosted our first annual summit! In addition to rich discussions on HOPE in various sectors, we celebrated the growing recognition of our work around the country. Just over four hundred people participated from across the U.S. and five other countries, from the health, education, child welfare, and public health sectors, including front-line providers and senior executives.
For those who joined us on April 9th, thank you for an incredible day of HOPE and discussion! To our summit workshop leaders: we can't thank you enough for the time, effort, and expertise you brought to this summit. We hope you enjoyed Spreading HOPE as much as we did! To read more, click here for a blog post about the summit.
We are excited to announce that session recordings and materials are now available on our website. Recordings include our two plenary sessions, delivered by Dr. Bob Sege (Director of the HOPE National Resource Center) and Rev. Darrell Armstrong (Pastor of the Shiloh Baptist Church in Trenton, NJ), as well as most of the ten afternoon sessions, featuring topics from early childhood to policy and advocacy for HOPE, to the Science of the Positive and HOPE in communities. To view the recordings and session materials, please click here for the Spreading HOPE Summit page on our website.
Thanks again for engaging with us! Please keep an eye out for the second annual Summit. We hope to see you next year!