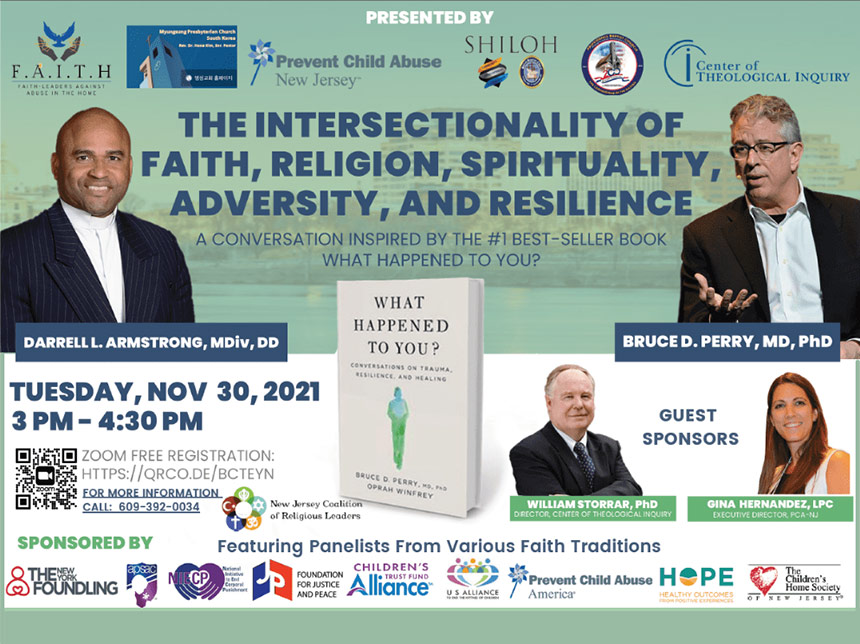 Join us on Tuesday, November 30, from 3-4:30 P.M. EST, for a conversation with Dr. Bruce Perry and Rev. Darrell Armstrong on faith, religion, spirituality, adversity and resilience. Dr. Bob Sege will be joining them, bringing HOPE and the power of positive childhood experiences into the national discussion about trauma-informed care.
HOPE has a special relationship with Reverend Armstrong, a member of our National Advisory Board and the Keynote Speaker at our first annual HOPE Summit last spring. Dr. Perry is a nationally renowned psychiatrist and bestselling author. He and Oprah Winfrey co-authored a the national best-seller, "What Happened to You?: Conversations on trauma, resilience and healing."
This promises to be a fabulous and far-reaching conversation. See the event flyer, scan the QR code below or link here, and join us for this free event!
Tuesday, November 30, 2021 from 3-4:30 P.M. EST.