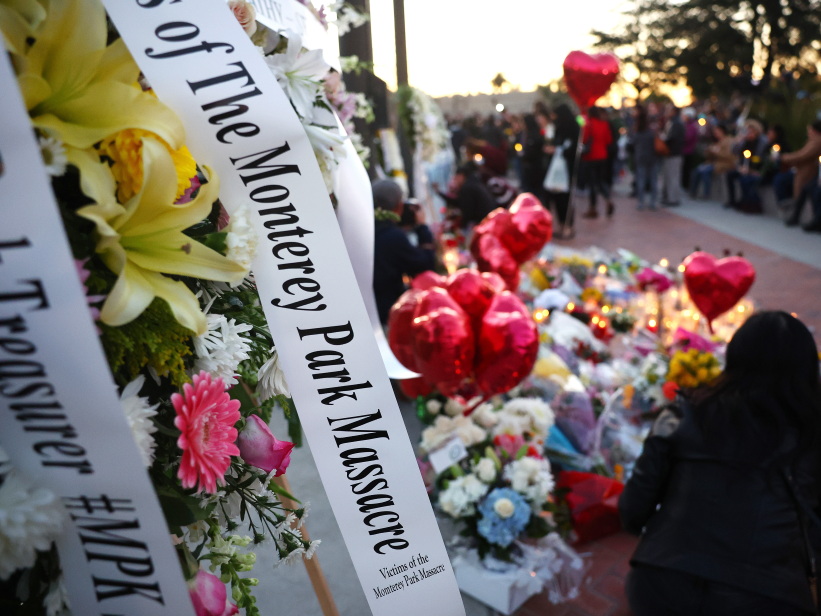 Last week, Tufts Medicine joined members of various Asian ethnic communities (e.g. Chinese, Vietnamese, Korean, Japanese) in celebrating the Lunar New Year. Cultural celebrations, like the many Lunar New Year festivities hosted by our Chinatown community, provide opportunities for children to engage and interact with their culture and heritage, and create lasting memories through interacting with other children, adults, and elders.
Tragically, gun violence in two California communities overshadowed these positive childhood experiences for many children and families who had gathered during this time of celebration. Unfortunately, these incidents of gun violence were not isolated; so far in 2023 alone, 152 children and youth have been killed and 350 children and youth have been injured as the result of gun violence.
Gun violence has ripple effects that touch those outside of the community where the act of violence occurred. Some of these ripples reflect community engagement, and offer opportunities for demonstrating the strong relationships that promote resilience. In this instance, groups across the U.S. held vigils and continued to celebrate the Lunar New Year as a way to come together; sharing love, solidarity, and grief as a community. Dr. MyDzung Chu, Director of Addressing Disparities in Asian Populations through Translational Research (ADAPT) Coalition at Tufts Clinical Research Translational Institute, shared "These horrific tragedies from gun violence in our Asian and other BIPOC communities could have been prevented with stronger gun control policies, as well as more culturally-relevant and in-language support services for our community members.  It is important that we come together during these critical times, and in honor of Lunar New Years, to provide each other with spaces for collective care and healing. "
The Four Building Blocks of HOPE
Safe communities, free from gun violence, promote equitable access to the important cultural celebrations and other community activities that touch all Four Building Blocks of HOPE.
Relationships – Safe spaces allow children to be themselves and develop deep connections with other peers and adults in their life. The fear of gun violence can block access to relationships with peers and adults outside of the home.
Environment – Safe spaces help children participate in carefree play, to try new things, and start new hobbies. Gun violence blocks access to safe, stable environments for children to learn, laugh, and play.
Engagement – Children thrive when they are able to safely stay after school for clubs or sports, or participate in a community activity like volunteering or painting murals. As the shootings at Lunar New Year celebrations indicate, gun violence can be a barrier to social and civic engagement, and turn what should be a source of resilience into a traumatic memory.
Emotional Growth – Feeling safe in an environment where your identity, culture, or heritage is being celebrated helps children feel closer to themselves and understand pieces of their history that help them thrive in their personal identities. Fear of gun violence can reduce the chances for children to play outside in nature, and have the unstructured peer play they need.
Resources
Action
The events of last week are a clear reminder of how gun violence limits access to PCEs. As a community, this is a moment to promote the social and civic engagement building block, by supporting the children and families affected directly by gun violence. We can start by learning more about gun violence and volunteering for organizations that provide positive childhood experiences in the community.
Reaching out to elected officials is another important and effective way to get engaged. In our work at the HOPE National Resource Center we join with the millions of families who share the belief that it is our responsibility, as a civil society, to protect our children and to promote access to positive childhood experiences through the Four Building Blocks of HOPE. We see a world where children and families can enjoy cultural celebrations, activities in their home communities, and live without the fear of gun violence in their communities.