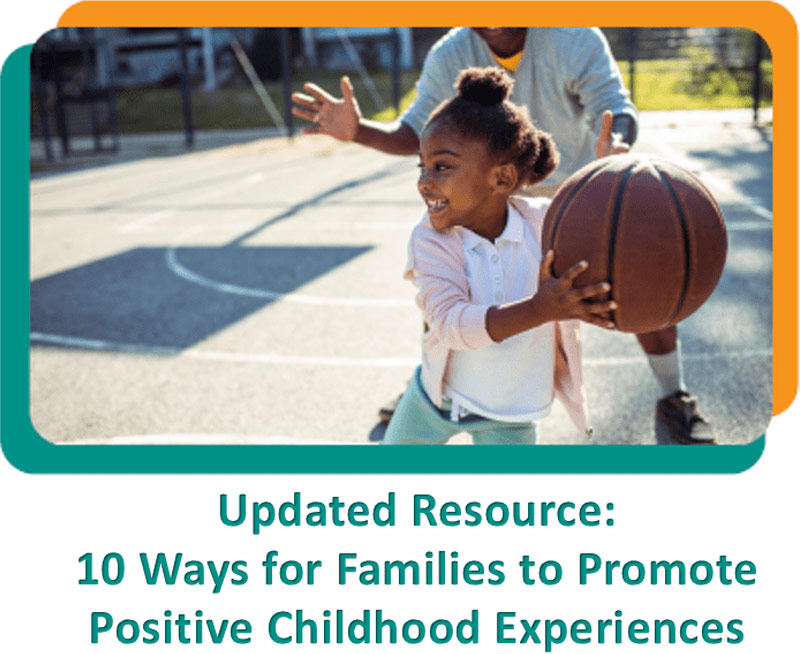 A year ago, we posted a blog with ten ways to help children have positive experiences during the pandemic. Now, we know that most families have struggled – successfully – to create positive experiences for their young children during this terribly disruptive time. Although we had hoped that the pandemic would be behind us, we are still living with COVID-19. Progress has been stalled by the rise of the more infectious delta variant and the uneven vaccination rates across the country. With that in mind, our team revisited and revised our popular tip sheet.
Use these tips as a starting place: what makes sense to you in your family and community? Let us know how your families, or other families in your community, provide children with the positive experiences they need. We look forward to publishing your ideas in a future blog.
Help your children stay socially connected.
Talk with your children and listen to their feelings and experiences.
Reach out for support when you need it!
Reach out to friends or family, encourage your children to talk to their friends.
Stick with your new family hobby.
Make time for self-regulation and self-care.
Be silly. Laughter is truly the best medicine.
Connect with your partner or friend.
Engage with your community, in whatever ways are possible.
Prioritize positive moments.
Access the full resource here.