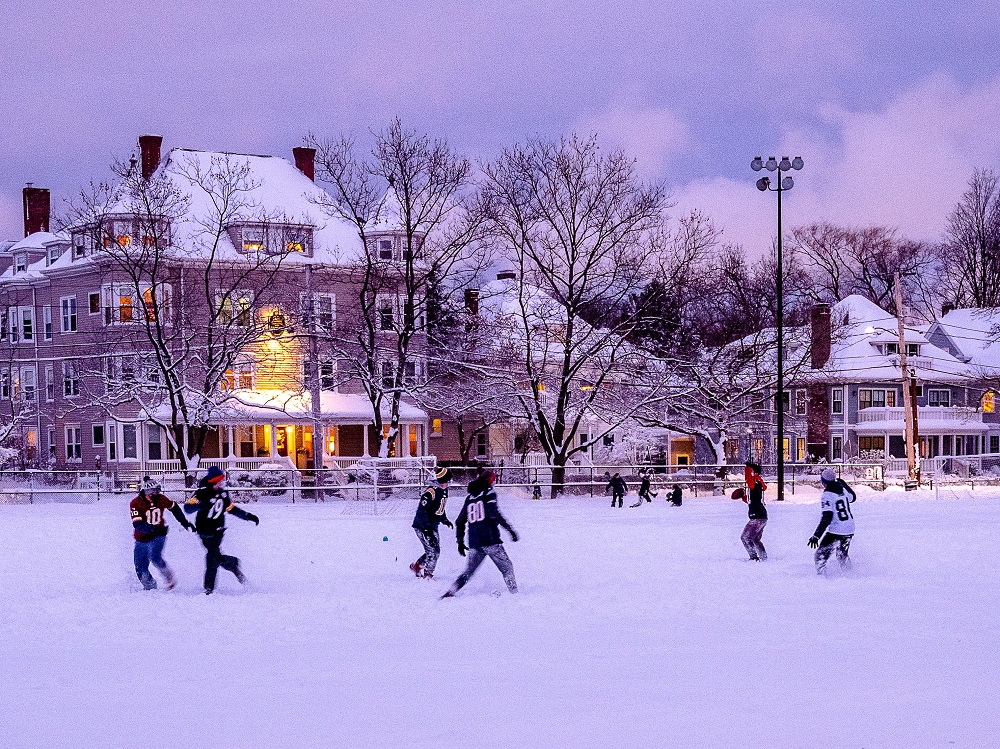 Happy New Year from the HOPE National Resource Center! In the new year, you can expect to see even more workshops, partnerships, and resources from the HOPE team. We look forward to another year of engaging with you, learning from our conversations and collaborations, and bringing HOPE to families and children across the nation. In this post, we'll share some upcoming events and developments to watch out for in the near future.
2021 National Home Visiting Summit Plenary Session
Our own Dr. Robert Sege, Director of the HOPE National Resource Center, will be delivering a plenary session for the virtual National Home Visiting Summit in February (hosted by Start Early, formerly known as The Ounce). As stated in the plenary description, "we have a tremendous opportunity – and responsibility – to fundamentally transform our work by adopting practices that recognize, value and actively bolster positive experiences those positive childhood experiences that drive health and well-being." Dr. Sege will speak on the need for a paradigm shift towards HOPE, to power "positive transformation for ourselves and the families and communities we serve. This plenary session will both honor the work we have already done and ignite a passion to change our mindset to reflect new insights into childhood experiences. This session is ideal for home visitors, other direct service providers, advocates, program administrators and organizational leaders."
Registration is open for the summit, which takes place from February 22-26. Click here for the summit agenda, and click here to register!
New HOPE Learning Modules
We have been working with the Education Development Center to create the next HOPE learning modules! In our upcoming Module 3: The Science of Positive Childhood Experiences, we will walk you through the new science of positive childhood experiences, the biological evidence and bases for healing, and the 4 Building Blocks of HOPE. In Module 4: HOPE in Practice, we will guide you through a mindset shift towards noticing and fostering strengths in families you work with, as well as demonstrate ways to incorporate HOPE into your own work. As with our pilot module, Module 2, these interactive lessons will feature interviews with guest experts, quizzes, supplementary resources, and more. Keep an eye out for these upcoming module release announcements!
HOPE Innovation Network
This month, we are launching the first cohort of our HOPE Innovation Network (HIN), providing a forum for members to learn and grow from the experiences of organizations that are already implementing the HOPE framework in their work with families. Members of the network will share experiences and learn from each other about how HOPE-informed care engages frontline providers, families, and communities in new ways, to achieve better health outcomes and advance equity. As the HIN grows, you may hear more about our member organizations and future application cycles. We look forward to this new, generative network of family-serving organizations!
The First National HOPE Summit
In April, we will be virtually hosting the first National HOPE Summit: Seizing the Moment, with a keynote address open to the public! The summit seeks to inspire and motivate leaders who will power the HOPE change in mindset and move from ideas into action, bringing together a variety of policy makers, service providers, community leaders, and more from a variety of family-serving sectors. Through multiple breakout groups led by national leaders in research, health equity, early relational health, community engagement, and more, we will introduce sector-specific tools and engage in deep discussions. Watch out for future announcements about the summit, which we will release on our blog and newsletter!
Click here to subscribe to our HOPE platforms and keep up-to-date with all the latest happenings. We look forward to working and engaging with you in 2021, to foster positive experiences for children across the nation!
Featured photo courtesy of Dr. Robert Sege: "These teens were playing masked and COVID-adapted football on the local high school field. The picture illustrates a safe and equitable environment to play, and their engagement with the community in adapting to the pandemic."