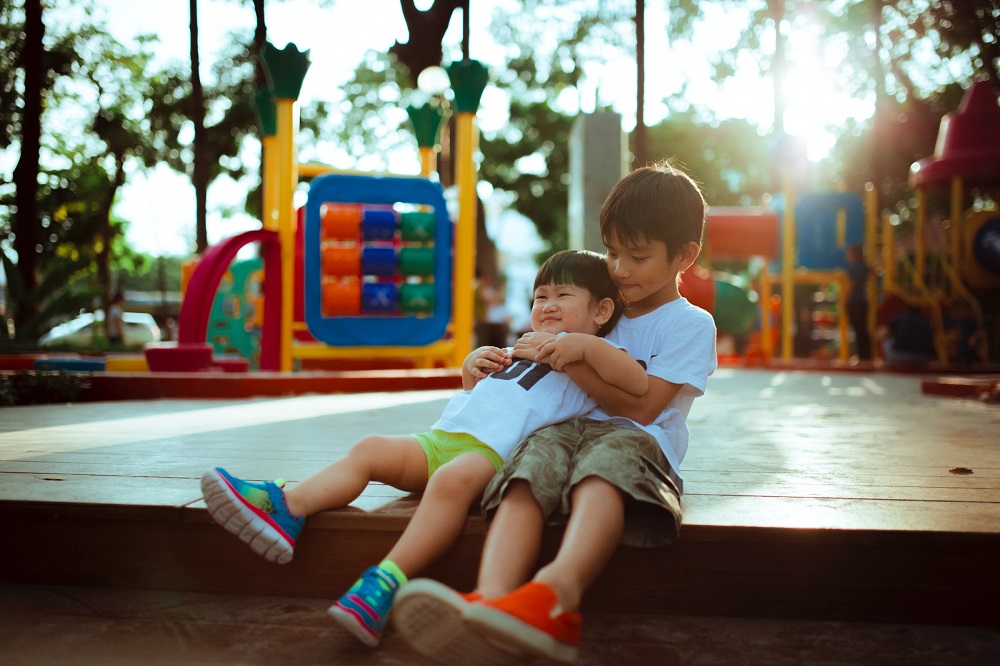 This post is guest authored by Cailin O'Connor, Senior Associate, Center for the Study of Social Policy
I was just a few months out of graduate school, having just completed a Master's degree in Human Development and Family Studies, when I first learned about the Strengthening Families Protective Factors Framework. I was given the opportunity to coordinate Wisconsin's efforts to implement this bold, new, research-based framework that organized and codified everything I believed about family strengths and the true path to preventing child abuse and neglect. I was hooked. In the 15 years since, I've had the honor to work on Strengthening Families with prevention leaders in many states, with early childhood and family support experts from national partner organizations, and with the developers of the Strengthening Families framework itself at the Center for the Study of Social Policy, where I joined the staff about seven years ago.
For those who aren't familiar, Strengthening Families is a research-informed approach to increase family strengths, enhance child development, and reduce the likelihood of child abuse and neglect. It is based on engaging families, programs, and communities in building five protective factors:
Parental resilience
Social connections
Knowledge of parenting and child development
Concrete support in times of need
Social and emotional competence of children
Using the Strengthening Families framework, more than 30 states are shifting policy and practice to help programs working with children and families focus on protective factors. States apply the Strengthening Families approach in early childhood, child welfare, child abuse prevention, and other child and family serving systems.
In the time that I've been working on Strengthening Families, the science around Adverse Childhood Experiences (ACEs) became more and more prominent as states replicated the original ACE study and found that, across demographics, an adult's ACE score – the number of types of adversity they had experienced during childhood, from a list of up to eight possible adverse experiences – is strongly correlated with their health and well-being in adulthood. I co-authored Wisconsin's first ACE report, released in 2012, which included a section about resilience and the role that we believed protective factors play in the reality that not everyone with a high ACE score experiences negative outcomes. As Dr. Carl Bell summed it up, "Risk factors are not predictive factors because of protective factors." However, until recently, we didn't have research on par with the ACE study to explore or demonstrate how protective factors and family strengths interact with risks and adversity to influence outcomes.
I'm sharing this trip down memory lane to explain why I've been such an enthusiastic supporter of HOPE and the research around positive experiences in childhood. Dr. Robert Sege drew from Strengthening Families in developing the HOPE framework; both frameworks and initiatives are motivated by deep respect for parents and families regardless of the situations and systems they find themselves in, and stand in opposition to racism, xenophobia, and other systemic sources of ongoing health disparities. With the HOPE research on positive experiences, we are finally gathering the data to paint a fuller picture of how childhood experiences, good and bad, affect our health and other outcomes. What was a common-sense hypothesis is now being confirmed by data at the population level: our life trajectories are shaped not only by the risk factors that were present in our families or communities, or by the adversity we've experienced – but also by the positive experiences we've had, by foundational relationships with our parents and other caregivers, and by the strengths inherent in our families and communities.
The Strengthening Families framework identifies five protective factors, but of course there are far more than five possible strengths in people's lived experiences. These strengths, and the positive experiences they facilitate, profoundly influence a child's experience of adversity – including by making those adverse experiences less likely, by buffering a child from the negative effects of adversity, by restoring a sense of safety as quickly as possible after a stressful experience, and by promoting healing and resilience. In the research on positive childhood experiences (PCE) and the HOPE framework, we see these interactions play out, where a high PCE score is correlated with better outcomes overall, as we would probably all expect. But not only that: a high PCE score also mitigates the effect of a high ACE score.
It's also critically important that the PCEs measured in the current research are accessible to all families. We know that risks are not equally distributed in our society – a fact that has become undeniable in recent months, as Black, Indigenous, and people of color (BIPOC) have been disproportionately affected by both the health and economic consequences of the COVID-19 pandemic, and as protests over police brutality and systemic racism have swept the country in response to the murder of George Floyd. Our country's long history of racist policies and systems exposes Black, Indigenous, and other families of color to higher levels of risk, on average, than White families. Immigrant families experience higher levels of stress due to current policies and fear that can stop people from seeking help when needed. Those risk factors are compounded by the stress of living in a racist society (counted as an ACE in some recent studies). It is clear that assessing a child, family, or community by the risks and adversity they face is intricately tied to their race, ethnicity, immigration status, and socioeconomic status.
Fortunately, that is not the case when we assess the strengths of children, families, and communities, or when we measure positive childhood experiences. The majority of children experience loving relationships, a sense of belonging, and connection to community. Those experiences are not more available to families of one race, ethnicity, or immigration status than another, and they are not constrained by a family's income or the neighborhood they live in. They are universal. And with a focus on the positive, parents and other adults can identify concrete things they can do to support the children in their lives to ensure they have positive experiences, to promote good outcomes, and to buffer them from any adversity they may face. Beyond our individual relationships, we can also identify ways that our communities and our systems can better ensure that all children have these positive experiences, and all families have support for their strengths. This is an exciting moment for those of us who geek out about child development and population-level research – and should be for everyone else who wants the best for kids, for families, and for communities. The science of positive experiences is pointing the way toward a greater understanding of how people come to thrive despite the obstacles they face, as well as concrete things we can do as individuals and as advocates in our communities.