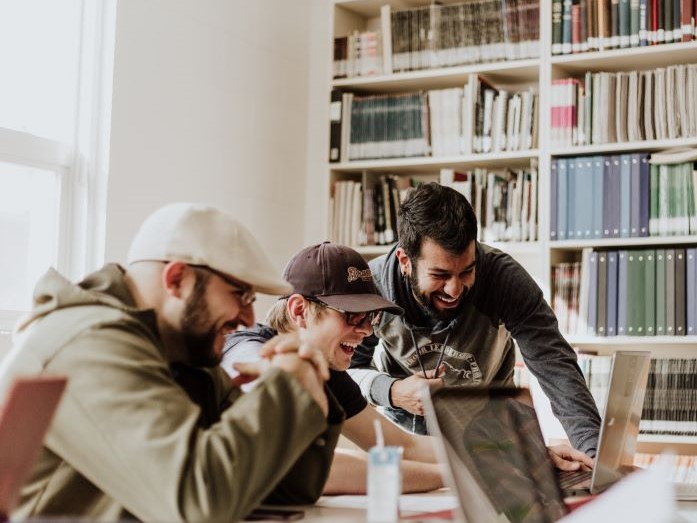 We are thrilled to share that Tufts University School of Medicine (TUSM) has just awarded the HOPE National Resource Center (NRC) a 2022 Innovations in Education Intramural Grant! Beginning in 2004, this grant program supports TUSM faculty in developing new programs to enhance their curriculum and advance the TUSM mission. Adding HOPE to medical education will help students master skills that they will need as doctors.
The research-informed framework of HOPE (Healthy Outcomes from Positive Experiences) provides a guide to shift from focusing on deficits to focusing on strengths. HOPE also honors the culture, individuality, and autonomy of each person. Our project for the Innovations grant is called Bringing HOPE to Medical Education. It will run from July 2022 through December 2023.
For this project, in collaboration with others, the HOPE NRC will create a custom online course for first-year TUSM students. The course will teach critical skills for future doctors. Key concepts will include cultural humility, respect for the strengths, anti-racism, and how to learn from the people and communities they are serving. Students will join small group meetings using a new online module and toolkit. The module will present research about positive childhood experiences (PCEs) and offer examples of how to practice medicine with HOPE. Students also will learn to reduce conscious and unconscious bias while they promote thriving.
The project also includes work with a local award-winning filmmaker, Olivia Huang. Ms. Huang will film our local Boston Chinatown, showing the strengths and assets of this community. Her work will add to our collaboration with a community-based organization and a leader from the local Asian community to add HOPE to the TUSM Community Service Learning course.
We are so excited that TUSM chose our proposal from such a large pool of competitive applicants. We cannot wait to get started on this important project!
Photo by Priscilla Du Preez on Unsplash