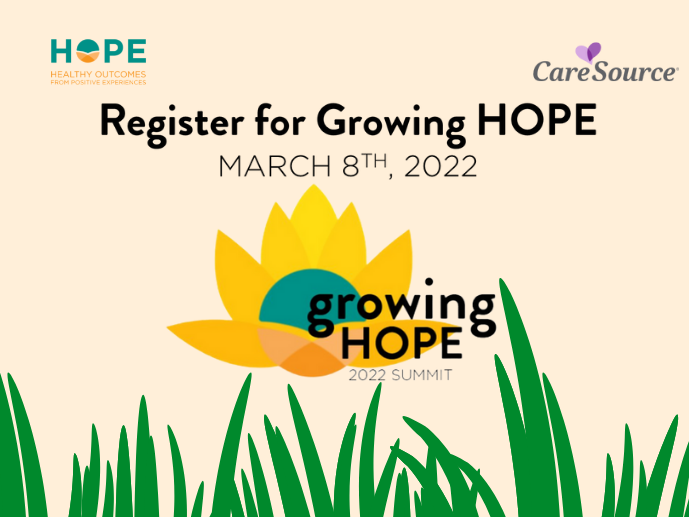 Register for the 2022 HOPE Summit – Growing HOPE before February 11th for our early bird discount! Growing HOPE is a one-day virtual conference that will be interactive and give you clear ways to add the HOPE Framework into your day to day work and organization. We will be offering a wide variety of workshops during the afternoon, and you can attend three of them. The workshops will cover HOPE in direct services, policy, community engagement, home visiting, and more. Below is a sneak peek at the workshops. You will see the full description when we release our Summit schedule in the coming weeks.
Jeff Linkenbach, EdD, MA

Session – Participants will experience the energy of engaging with the Positive; Explore the science of the Positive Community Norms (PCN) Framework; Engage in conversations about applying key steps for growing positive community norms of HOPE; and reflect on key ideas and lessons learned.
Bio – Jeff Linkenbach is the Director and Research Scientist at The Montana Institute, a co-investigator of HOPE, and a member of the HOPE National Advisory Board. Dr. Linkenbach has over 30 years of experience in public health, has developed national award-winning research-based programs, and founded the Montana Summer Institute on Positive Community Norms.

Kay Johnson, MEd, MPH, Karen Howard, JD and David Willis, MD, FAAP

Session – Participants will be able to: Describe and discuss key federal policy changes that create opportunities for states and communities; Compare and contrast the feasibility of leveraging policy opportunities in their state or community; Use emerging strategies or resources to inform their policy advocacy and implementation efforts.
Bios – Kay Johnson, Karen Howard, and David Willis are working together on early relational health policy development.

Kay Johnson, President of Johnson Group Consulting, is nationally-recognized for her work in policy, as a researcher, advocate, and consultant. Her work at the Children's Defense Fund, March of Dimes, George Washington University, and Johnson Group have shaped the direction of child and family health policy since 1984.
Karen Howard is the Founding Partner of Crossover Partners, LLC. Karen has decades of early childhood policy experience, including: Policy Director at the Alliance for Early Success, Vice President of early childhood policy at First Focus on Children, Director of Policy for Nurse Family Partnership, Deputy Attorney General in Colorado, and a Congressional staff member.
David Willis is a Senior Fellow at the Center for the Study of Social Policy, where his focus is on the intersection of child health and broader community-based early childhood systems. Dr. Willis was a Developmental-Behavioral pediatrician in Oregon for more than 30 years. Previously, Dr. Willis served as the Executive Director of the Perigee Fund and as director of the Division of Home Visiting and Early Childhood Services, Maternal Child Health Bureau (MCHB), Health Resources and Services Administration (HRSA), United States Health and Human Services (HHS).