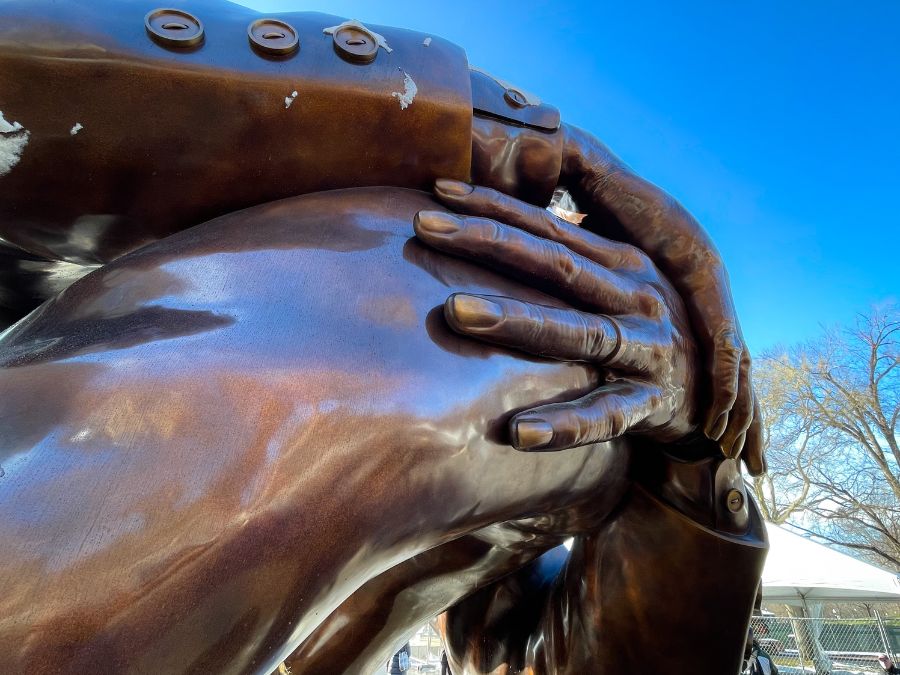 Pictured: The Embrace – MLK statue in Boston, Massachusetts
This week, we are reflecting the life and work of the Rev. Dr. Martin Luther King Jr., starting with observing the holiday on Monday. Dr. King was a multi-faceted leader, with far-reaching impacts, including policy advocacy. Those of us who work in child and family services are familiar with how much children need the concrete supports that stabilize family life. Throughout his life, Dr. King advocated for concrete supports and other aspects of domestic and foreign policy. At the HOPE National Resource Center, we are using this week to examine our work to prioritize equity, practice anti-racism, and to link efforts back to organizational and public policy through the lens of Dr. King's legacy.
HOPE Ant-Racism Progress Report
Today, we are releasing the 2022 HOPE Anti-Racism Progress Report, a tool to measure how well HOPE's ongoing activities align with our anti-racism statement from September 2021. The report is organized into three sections. Each section represents one of our priorities for anti-racist implementation: (1) administration and operations; (2) activities and programs; and (3) communications and public recognitions. As we support changes to organizational policies, we also are working to be more involved in public policy to promote equitable access to positive childhood experiences (PCEs). We plan to make this the first annual report, holding ourselves accountable to continued attention to racial justice.
Antiracism Goals
We have used the progress report, feedback from our National Advisory Board and FACEs (Family and Community Experts) of HOPE Advisory Council, and external equity and anti-racism experts to set anti-racism goals for 2023. Examples of these goals include: changing our data collection so that we can ensure diversity in all of our activities, embedding equity into all of our research and implementation projects, and updating resources to align with the equity glossary that we adopted this summer. Change happens on all levels of systems; assessing our progress and targeting specific changes is important to advancing equity in the HOPE National Resource Center and each year in the programs we support.
Resources
Take Action
Every year, people all over the US take part in Martin Luther King, Jr. National Day of Service. Learn more about all the ways that people have contributed to their communities by nurturing: relationships, social and physical environments, opportunities for civic engagement, and emotional growth through service to others. There are also resources available for you to plan an activity or event for next year.
Photo by Dr. Sege