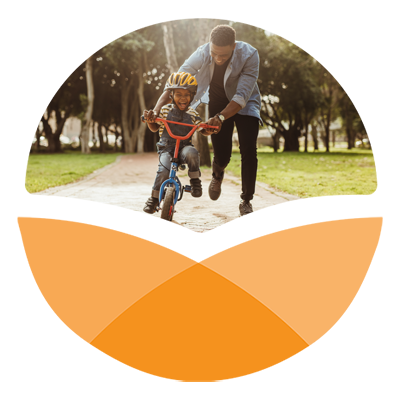 Public Train the Facilitator
Are you interested in bringing the HOPE framework to your organization or community partners?
We're excited to open registration for our public Train the Facilitator program. Each cohort will consist of 10-15 individuals working around the country in different sectors who want to Spread HOPE. Together, you'll complete three interactive, hands-on sessions over the course of 5 weeks and end the program as a certified HOPE facilitator.
HOPE is not a manualized program, but rather a culturally responsive framework that can (and should!) be modified to meet the needs of individual communities. As such, we hope that our trained facilitators will be representative of the communities they are serving. Those who identify as BIPOC, LGBTQ+, and/or those living in rural communities are strongly encouraged to join us!
If none of the current cohorts meet your availability, please sign up for the waiting list to be informed when new cohorts open for registration, you may do so here or through the button below.
Who can register: If you are a seasoned trainer who has gone through a HOPE 101 workshop or our online modules, we'd love to have you!
Cost for certification: The Train the Facilitator program costs $1,000 per person. Once completed, you will be certified to offer the HOPE 101 training and charge up to $1,500 per training. Certification also comes with the option of being listed on our website as a HOPE facilitator for those looking for local trainers.
Scholarships: There are a limited number of scholarships available on a first come, first served basis for each cohort. If you are either self-employed or working or an organization with an annual operating budget under $250,000 without a staff development budget, please reach out to us.