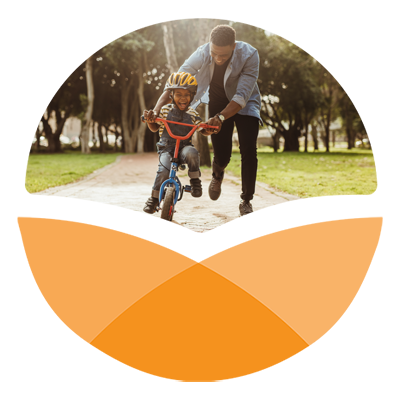 HOPE Certification Programs
Are you interested in bringing the HOPE framework to your organization or community partners?
We are now offering two individual-level certifications for those who want to grow HOPE in their community: HOPE Facilitators and HOPE Champions. HOPE Facilitators are trained to deliver the Introduction to HOPE workshop. Once a Facilitator, you are then eligible for the HOPE Champion program where you will be certified to deliver more in-depth HOPEful technical assistance.
Each cohort will consist of 10-16 individuals working around the country in different sectors who want to Spread HOPE. Together, you'll complete three interactive, hands-on sessions over the course of 4-6 weeks and end the program with a new HOPE certification.
HOPE is not a manualized program, but rather a culturally responsive framework that can (and should!) be modified to meet the needs of individual communities. As such, we hope that our trained facilitators will be representative of the communities they are serving. Those who identify as BIPOC, LGBTQ+, and/or those living in rural communities are strongly encouraged to join us!
Who can register: If you are a seasoned trainer who has gone through a HOPE 101 workshop or our online modules, we'd love to have you!
Cost for certification: The Train the Facilitator program costs $1,200 per person. Once completed, you will be certified to offer the HOPE 101 training and charge up to $1,500 per training. Certification also comes with the option of being listed on our website as a HOPE facilitator for those looking for local trainers.
Scholarships: There are a limited number of scholarships available on a first come, first served basis for each cohort. If you are either self-employed or working for an organization with an annual operating budget under $250,000 without a staff development budget, please reach out to us.
Goal of Certification
By becoming a HOPE Champion, individuals will increase their organization and network's capacity to implement the HOPE framework sustainably and systematically. Champions will be the on-the-ground HOPE expert leading implementation projects and ensuring the HOPE framework results in actionable change in an organization.
Requirements to Apply
To be eligible for the HOPE Champion Program, applicants must:
Be a certified HOPE Facilitator;
Have completed at least two Introduction to HOPE workshops;
Submit a training fee of $2000.
Specifications of Certification
At the end of the program, the participant will be certified to provide the following types of HOPEful Technical Assistance:
Intake and assessment revisions to include screening for PCEs, adding in/framing questions about strengths, and ensuring the form asks questions about personal identities in a respectful way;
Policy review using the HOPE-informed Checklist for Decision Making to help craft policies that promote access to the Four Building Blocks and focus on strengths;
Using HOPE for equity advancement to promote equitable access to the Four Building Blocks;
Creating an internal culture of HOPE at the organizational level;
Referral process analysis including helping an organization determine how their community defines the Four Building Blocks so they can offer culturally relevant resources and referrals;
Website and resource review to ensure the language included on public facing materials focuses on the positive and PCEs.
Time Commitment
Total time commitment for participants for training: Approximately 10-12 hours over 4-6 weeks.
The HOPE Champion program will consist of three sessions each about two weeks apart. The first session will be approximately 3 hours long and will use practical case studies to review the types of HOPEful technical assistance that individuals will be able to provide through the certification program. Participants will be assigned homework in between sessions. The following two sessions will each be 90 minutes and offer reflection and group sharing about the homework assignments. After participants complete the formal training, they will be required to co-facilitate a HOPE training with a member from the National Resource Center. Upon successful completion of all components (session attendance, homework assignments, co-facilitation), participants will be certified HOPE Champions.