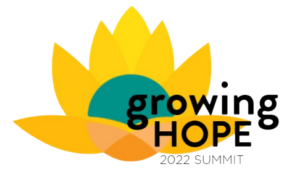 2022 HOPE Summit Schedule
Growing HOPE Sessions and Workshops
Below is the schedule for the 2022 HOPE Summit – Growing HOPE, and a list of all workshops being offered during the afternoon sessions.
You can enroll in workshops through the event site which can be accessed after you register for the conference. Once you register for the Summit you will receive an email with a link to the event site, after you log into the site you will be able to enroll in all three afternoon workshops. We recommend that you enroll prior to the start of the conference as enrollment for each workshop is limited.
Please email any questions to HOPE@tuftsmedicalcenter.org.
Growing HOPE – the Second Annual HOPE Summit Schedule
March 8, 2022
11am – 5pm Eastern Time
Livestream Plenary sessions
11:00 – 12:30 ET
"State of HOPE"
Robert Sege, MD, PhD
Keynote Address
Wendy Ellis, DrPH, MPH
Lunch break
12:30 – 1:00 ET
Afternoon breakout groups
Full Workshop Offerings are featured on the next tab
Session 1: 1:00 – 2:00 ET
Session 2: 2:10 – 3:10 ET
Session 3: 3:20 – 4:20 ET
Closing Remarks and Call to Action
4:30 – 5:00 ET
Choose one workshop per session. Workshops can be chosen on the event site after you register for the conference.
Session One: 1 – 2 p.m. ET
Session Two: 2:10 – 3:10 p.m. ET
Session Three: 3:20 – 4:20 p.m. ET
Workshop Title

Presenter(s)

Offered

First Aid for Toxic Stress: HOPE in Primary Care
Gretchen Pianka, MD, MPH, FAAP,
Pediatrician, Founder,
Resilience University
Session 1
Session 2
Session 3
Policy Opportunities that can Advance HOPE and Early Relational Health
Kay Johnson, JD,
Founder and President,
Johnson Group Consulting
Karen Howard, JD,
Founding Partner,
Crossover Partners, LLC
David Willis, MD, FAAP,
Senior Fellow,
Center for the Study of Social Policy
Session 1
Session 2
HOPE and Child Abuse Prevention
Jennifer Jones, MSW,
Chief Strategy Officer,
Prevent Child Abuse America
Session 1
Session 2
HOPE and Resilient Community Environments
Wendy Ellis, DrPH,
Director,
Center for Community Resilience,
Milken Institute School of Public Health at George Washington University
Session 1
Positive Community Norms and HOPE
Jeff Linkenbach, MA. EdD,
Director and Chief Research Scientist,
The Montana Institute
Session 1
HOPE and Faith
Kristen Peachey,
Vice President,
Faith Outreach
Advocate Aurora Health/Chicagoland, Trauma Informed Care Network
Session 1
Session 2
Session 3
HOPE for Direct Service Providers: Using Relational Health
Sarah Rock, JD,
Principal,
Rock Results
Session 2
Session 3
HOPE, Law & Policy Context and Environment
Samantha Morton, JD,
CEO,
Medical Legal Partnership Boston
Session 2
HOPE and Communities
Aimee Zeitz,
Regional Director of Strategic Advancement,
San Diego YMCA
Session 1
Session 2
Session 3
The Importance of Lived Experience
Allison Stephens, MEd, PhD,
Director of Networks, Communications, and Policy,
HOPE National Resource Center
Elliott Hinkle,
Principal and Founder,
Unicorn Solutions LLC
Session 1
Session 3
Developing "Good Enough" Relationships to Support Children and Their Families
Junlei Li, PhD,
Co-Chair, Human Development and Education Program,
Harvard Graduate School of Education
Session 2
Session 3
The Future of HOPE in Pediatric Residency
Baraka Floyd, MD,
Clinical Assistant Professor,
Stanford Children's Health
Dora Alvarez, MD,
Pediatric Resident,
Stanford Children's Health
Session 2
Engaging Families of Young Children Using the Family Cafe Model
Jamie Ward,
Owner,
Curricula Concepts
Robbie Belew,
Professional Development Coordinator,
Curricula Concepts
Session 3
Flourishing in Research, Policy and Practice
Christina Bethell, PhD, MBA, MPH,
Professor,
Johns Hopkins University in the Bloomberg School of Public Health
Session 3